Social Media
Selfies Are Here To Stay
A Guide To Snapchat for the Wine, Beer and Spirit Business.
05/02/2017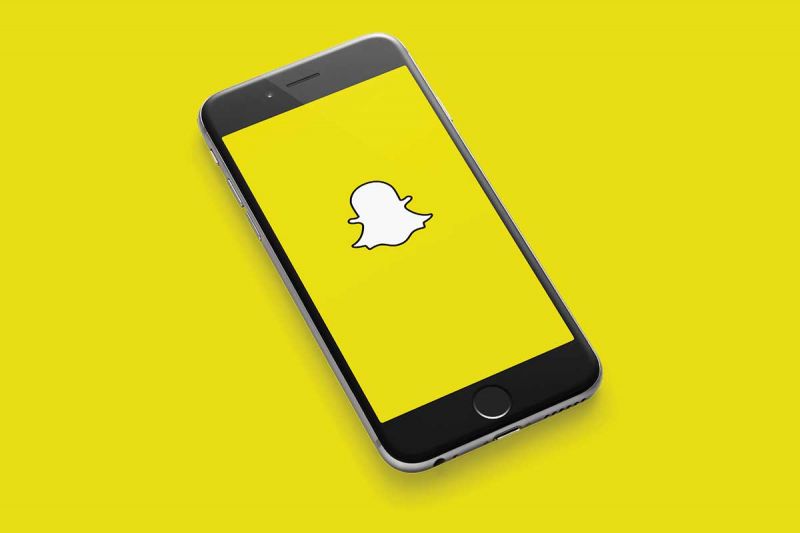 Launched in 2011, Snapchat was designed as a social mobile app on which users could conveniently edit and share photos with amusing captions, drawings and filters. The platform quickly gained notoriety as a go-to app for users looking for a place to casually connect and comment on quirky and entertaining content created for one reason: an instant look into the lives and imagination of others.
Based on its popularity and evolving line-up of features, the platform has received increased interest from the corporate world. The overall number of users, as well as the increasing range of its core demographic, continues to grow at a torrent pace. No longer is this app being used by the youngest Millennials. The user base is just too big to ignore.
Today, Snapchat is one of the most popular phone apps available on the market today and is considered by many as poised to become one of the top social platforms. Even though the closed API of the app makes tracking the success of marketing campaigns hard, companies continue to pour money into developing new and unique marketing campaigns to be used exclusively for the platform.
So, how can wine, beer and spirit companies take advantage of the platform?
It's Now or Never
At least that's what users and advertisers on this platform want you to believe. Urgency is the theme of the day and you see people using it everywhere you look.
Stephen McLuhan's seemingly age-old adage, "The medium is the message," is exceptionally true for Snapchat. Luckily for us, jt is a simple platform at its core. With very short lifespans for the main body of content, the medium (the sporadic sifting through countless images) and the message (the seven second disappearing act) inherentlyfeel urgent. It is easy to quickly identify how your messaging should be framed as such.
If you haven't figured it out yet or are still new to the platform, here is the secret: the short lifespan of the content you post to Snapchat means you need to hit hard and hit often. CTAs should be delivered with quick and exciting messages that really grab the attention of the viewer and prompts them with exclusive or 'spectacular' deals.
Now this doesn't mean you should always be using the "last minute to SAVE" philosophy with every post. If used correctly, this type of promo can work wonders, but just like any other social platform, they should be balanced with an array of engaging content (and even across platforms.)
Historic Brewing Company embraces the new and exciting app in the real world. Their "Snapchat Series" is the perfect example of what the app is all about.
Online coupons, promo codes, hashtags, new product launches, event invitations, last minute deals, links to online retailers – all of your marketing should be intertwined with fun and personalized posts to create a dynamic Snapchat profile that always offers something new.
Be creative with your posts. Snapchat is the perfect medium for low-budget content creation, so it's all about finding new and exciting ways to manipulate the messages and the medium into an overall package that instantly grabs the attention of your followers.
Stories are Forever
Well…not really on Snapchat, but Snapchat's 'Stories' feature does let brands anchor multiple pictures and short video clips on their timeline for a 24-hour period.
Used strategically, Stories can help build your brand's snapchat identity through longer lasting impressions that can penetrate deeper with your customer. Your brand's snapchat profile should always include snaps that are part of an overall story designed to resonate with your customers.
There are many ways that you can use the Story feature to capture the imagination of your viewers. Adopting a mascot and posting pictures of them with your team is one traditional way to gain an engaged following. Virtual tasting notes, exciting cocktail menus or celebrity endorsements are also great subjects to build your content around.
Here are some other ideas:
-Behind the scenes footage and fun 'how-to' shots directly from the point of view of your winemakers, distillers, and brewers;
-Clips from your sales team out having fun with customers at trade and consumer events;
-Excited updates of product delivery notices and in store tastings (make sure to have geo-positioning on to maximize chances of convincing customers to visit your account);
-Weekly updates from the tasting room;
-Sneak peeks and teasers of new products, upcoming holiday specials or exciting new promos.
With a little imagination, you can develop a list of content ideas that goes on and on. As you explore Snapchat's stories feature you'll soon discover that developing captivating stories can become quite addictive.
Closed API? Analytics matter!
Although Snapchat is designed to keep user data anonymous (due to its closed API) and it is practically impossible for marketing companies/advertisers to generate automatic data from your content, it's still possible to manually collect data. This might seem like a tiresome chore, but the good news is that it is a relatively simple process (and well worth the time).
You'll want to create a spreadsheet to track the progress of your snapchat profile. There are a number of ways to set up the spreadsheet, but you'll want to make certain that you are covering a few of the basics.
A simple example of how much time and how many interactions you are putting into your snapchat profile.
Unlike Facebook or Twitter, it is hard to determine the number of 'followers' you have on Snapchat. Instead, the app uses a scoring system that is based on how many snaps the user sends and receives. This isn't really a great data point for analytics, as there is little intrinsic value in tracking your Snapscore other than knowing how often you use the app. However, keeping tally doesn't hurt, as you may be able to correlate the data with your sales data to see if there are any periods of significant sales that correspond to a large amount of time and interactions on the app (or, in other wordsm, a large hiscore.)
If you are just starting out, you can easily count the followers and add any new followers to your total, but that can be time consuming for long time users.
A sample spreadsheet for analyzing the success of your snaps.
More importantly, you should focus on including more detailed data as reference points to your history and success of every snap.
Recording the data that corresponds to each snap lets you analyze what type of content your audience responds to and what they don't.

Stories are one the best snapchat features for brands to use to engage with their customers, so be sure to include a separate tab in your spreadsheet that covers the engagement level of your audience with each of each of your stories.
A sample spreadsheet for analyzing the success fo your stories.
Calculating the net change of views over the course of a story lets you understand how different story lengths and various content themes work with your audience.
You'll have to familiarize yourself with navigating Snapchat and browsing the various drop-down menus offered. It might not feel intuitive the first time, but with a bit of practice using Snapchat and grabbing data becomes a routine part of your everyday business operations.
Get Started Before It's Too Late!
Marketing on snapchat is really just starting to blow up, so if you start now you'll be one of the first brands interacting with this massive user base. Don't let your competition be the ones to wow users into becoming die-hard fans!