Data Insights
State of the US Wine, Beer and Spirit Industry
IWSR US Beverage Alcohol Review
05/02/2017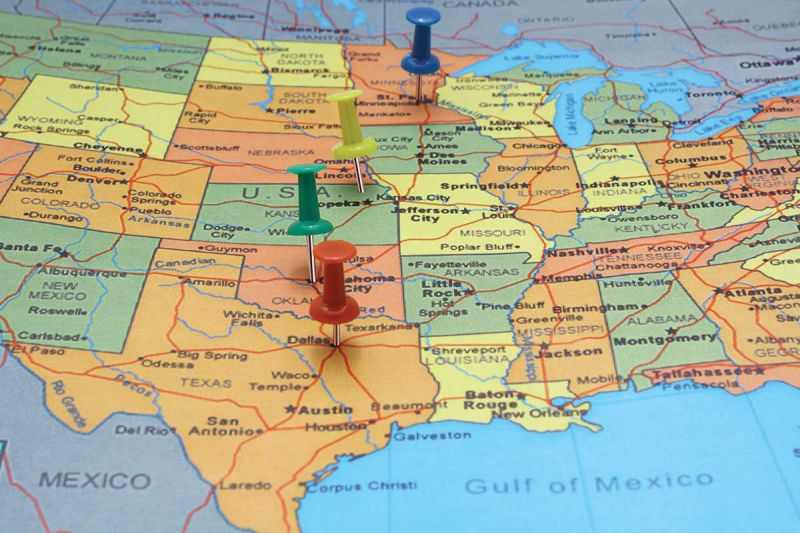 Overall, all three major segments of the beverage alcohol industry posted positive growth for 2015. Growth rates for spirits and wine surpassed their 2014 increases, while beer saw another year of slight gains with a growth rate consistent to that of 2014. Category highlights included continued growth in the craft and import beer segment increased spending on sparkling wines and rosés and impressive gains across all whisky categories.
Spirits
Spirits' addition of 7.5 million 9-liter cases last year resulted in an increase of 3.5% over 2014, a year which saw only 1.5 million 9-liter cases added and a modest 0.9% increase over 2013. While each of the whisky categories increased, other notable growth was experienced in tequila and brandy/cognac offerings.
Leading the way for top growth from a brand perspective are Crown Royal Apple, Fireball, Tito's Handmade vodka, New Amsterdam vodka, and Deep Eddy vodka. Collectively, these five brands added 4.3 million 9-liter cases to the industry on an average growth rate of 46.8%.
The spirits brands with the largest advertising outlays for 2015 included Grey Goose, Bacardi, Hennessy, Absolut and Jack Daniel's.
Consumption by gender-skewed towards females, with a 51.1% share, with the categories cordials & liqueurs, vodka and rum leading the way. Males 48.9% share of consumption is dominated by whisk(e)y's, predominately Scotch and bourbon.
Wine
The wine industries 2015 volume expansion of 3.6 million 9-liter cases, or a 1.0% increase, was 1.4 million cases larger than the 2014 increase of 0.6% which translated into the addition of 2.1 million 9-liter cases. Sparkling wines, red blends and rosé offerings have continued to entice today's consumer.
The wine brands leading the charge last year included Barefoot, Dark Horse, Liberty Creek, Bota Box and Apothic who increased by an average growth rate of 15.6% by contributing 3.8 million 9-liter cases to the market.
Wine brands that spent the most advertising dollars last year included Woodbridge, Cavit, Korbel, Beringer and Josh Cellars.
Wine consumption among women is significantly higher than that of men with shares of 60.5% and 39.5%, respectively. While all wine sub-categories lean heavily towards women, imported table wine and dessert wines are the categories with the largest shares among male consumption.
Beer
The performance of the beer industry ended last year with results consistent with that of 2014, a 0.4% increase over the prior year. The categories that experienced the largest growth were craft and imported offerings.
The brands which contributed the most volume to the category included Modelo Especial, Michelob Ultra, Corona Extra, Not Your Father's Root Beer and Stella Artois. These five brands alone added 3.7 million hectoliters (or 3 million barrel equivalents) into the market.
Not surprisingly, the beer brands that received the most advertising support in 2015 included Bud Light, Miller Lite, Coors Light Budweiser and Corona.
From a gender perspective, male to female beer consumption ended 2015 with an approximate 60/40 percent split. The categories with the heaviest male concentration included regular domestic, imported and craft beer while females controlled the FAB segment.
Consumers Still Favor Drinking At Home
With at least 50% of the total volume of all three categories being reported as consumed at either the consumer's home or that of their friends and family, the favorite consumption location for wine, beer and spirits is undisputedly "at home."
For on-premise accounts, restaurants still dominate (by % of total volume consumed) as the go-to location to drink beer (22.6%) and wine (27.2%), while the bar/club scene is a close second (17.6%) to restaurants (21.6%) in the spirits category.
In 2015, wine drinkers consumed a total volume of 3,162,654 L, or the equivalent to 351,406 9-Liter cases. Of that total, consumers drank: 1.9% (6,743 cases) at an Entertainment or Sporting Event; 5.5% (19,217 cases) at "Other Locations"; 6.1% (21, 310 cases) at the Bar or Club; 20.6% (72,466 cases) at Someone Else's Home; 27.2% at a Restaurant (95,720 cases); and 38.7% (135,950 cases) at their home.
The beer segment saw 24,727,553 L of beer consumed, or the equivalent of 2,747,506 9-Liter cases. Of that total, consumers drank: 5.9% (162,651 cases) at "Other Locations"; 7.1% (193,928 cases) at an Entertainment or Sporting Event; 14.5% (398,097 cases) at the Bar or Club; 18.2% (500,736 cases) at Someone Else's Home; 22.6% (620,865) cases at a Restaurant; and 31.7% (871,229 cases) at their home.
Distillate drinkers drank 1,905,210 Liters, or the equivalent of 211,690 9-Liter cases. Of that total the consumption location totals are as follows: 3.3% (6,955 cases) at an Entertainment or Sporting Event; 6.5% (13,764 cases) at "Other Locations"; 17.6% (37,174 cases) at the Bar or Club; 18.6% (39,297 cases) at Someone Else's Home; 21.6% (45,667 cases) at a Restaurant; and 32.5% (68,833 cases) at their home.
E-Commerce Key To Future Growth
Even with overall positive numbers across all major categories in 2015, the US alcoholic beverage industry will need to look to new horizons and embrace novel solutions in order to promote long-term growth.
At retail, technology forward delivery services such as Drizly and Minibar are making it easier for consumers to purchase their favorite beverage alcohol options though smartphone applications that partner with local retailers.
As web-oriented retail solutions continue to gain market share and new ways to sell to consumers are created. technology will continue to play a major factor in the growth of the industry.
Some brands who saw notable e-commerce sales in 2015 include Tito's vodka, Bulleit bourbon, Bud Light, Coors Light, Kim Crawford, and Cupcake Vineyards wine, to name a few.
Brands with forward thinking marketing departments will surely follow in their footsteps and well-developed e-commerce solutions will play an increasingly important role in the operations of all beverage companies.