Sales and Marketing
The Talented Negociant: The Role that Jerome Busato plays in Transforming Bulk to Bottled Wine.
Let's understand the journey of wine from the tank to the bottle as it flows through the hands of a wine negociant.
08/05/2017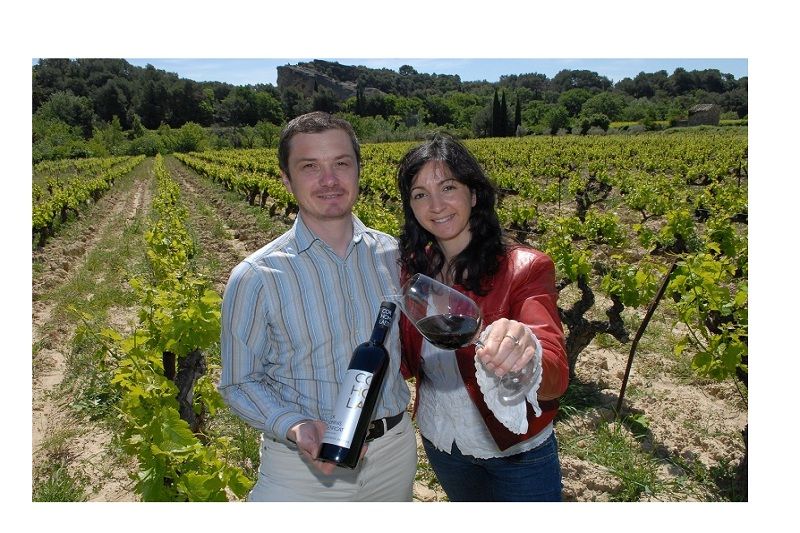 Let's understand the journey of wine from the tank to the bottle as it flows through the hands of a wine negociant. Why do wineries buy bulk wine? What kind of blends are created, how does the negociant market these, how do they make the connection between the bulk buyer's offerings and seller's requirements and what are the usual demands in the US bulk market? What does it take to succeed in the bulk wine market?
To understand this, BTN decided to pick the brains of an expert. Someone who has been in the bulk wine business for long enough to have learned the tricks of the trade works at the crux of this business and has built a successful business dealing in bulk wine - Jerome Busato of Chateau Cohola and Maison Rouge in France & Spain.
BTN: What is the story of your business? How did you start?
Jerome Busato:
After working for different companies in management and buying, we decided to use our knowledge to help clients source their wines.
BTN: How did you grow so quickly? Is there a recipe to be a good negociant?
Jerome Busato:
One needs not only, be a good sampler/taster but also needs to understand the technical aspects and come up with new ideas.
To break with old style and new research, you need to be very professional (we have 2 enologists on the team) who speak several languages in the market (Italian, Spanish, French, English, Chinese).
BTN: Where are you sourcing the wine from?
Jerome Busato:
In order: Spain, France (White Gascony), South Africa, Italy, Chile.
BTN: Why is Spain the first?
Jerome Busato:
Dry climate, Big volumes, low prices, good service to name a few factors.
France and Gascony are also important with the category white, crispy, super aromatic, lightly sweet and very fresh. It's a growing market.
BTN: Why does a bottler need you and not buy directly?
Jerome Busato:
A buyer is in charge of too many different wines and cannot be aware of all the sourcing details. A buyer needs more specialists to help craft a wine.
BTN: How do you manage exportation; what is your network?
Jerome Busato:
To source or to sell, we build strong relationships with other specialists like Ciatti. We collaborate with them, for instance, to buy in South Africa and to sell in the U.S.
BTN: What is the future of bulk wine?
Jerome Busato:
The future is bright. 40 % of the wine consumed in the world crosses at least one border. Due to taxes, duties and shipping rates, bulk is the best solution and it is growing!
BTN: Are you blending? How do you match different wines? Can different regular wines make for superior blends?
Jerome Busato:
It is a big part of our job, to match needs and make proposals.
BTN: Are you the tempted to bottle? (OEM)
Jerome Busato:
Maison Rouge Wines is only bulk. Another company we own, COHOLA, is dealing in bottled wines with our brand, all from our estate: Chateau Cohola.
We see an increasing market of companies buying bulk and then asking for us to bottle it at the origin (OEM: Origin Equipment Manufacturer). We have several projects running in the USA. We build the blend with the buyer and then find the solution to bottle it.
BTN: Have you any influence on the marketing?
Jerome Busato:
Of course, and that makes us different. We launched Petit Verdot Rosé and we are developing Dark red styles. In this coming year we will have the best organic proposal as this market keeps expanding.
BTN: What will be tomorrow's trend?
Jerome Busato:
Organic will represent a large part of the market with new consumers and new organic brands or traditional brands moving to organic.
Rosé and Sparkling will keep going well.
Low alcoholic whites like aperitif should arrive on the market soon as well.
BTN: Isn't it dangerous to work without brands? Could you disappear?
Jerome Busato:
Of course, buyers could squeeze us for another provider, but if you remain at the top, providing price, quality, and service you become a brand. I hope Maison Rouge is that kind of brand.
With 4 other companies, we have built an association called MIB = Men in Bulk, whose purpose is to think about bulk wine strategy

Ciatti Europe(Languedoc and New World)
Brunel (Rhone Valley and Provence)
VINOVALIE (South West of France)
Union de Guyenne (Bordeaux)
Each company is leading their wine area, and we are promoting a real brand. Each company proposes the best selection of his wine with a very special and unique character where we make five blends with an umbrella name: UNEXPECTIUM. We hope to find a distributor for this very fresh and innovative idea in IBWSS. We will present these blends in San Francisco.
BTN: What is the basis to win in the bulk market?
Jerome Busato:
A winning bulk strategy has four legs on the chair: Volume, Quality, Price, Service If one of these legs is weak, you can lose the leading position. Today Spain is leading in this arena
BTN: Are you selling only wine?
Jerome Busato:
We are also specialized in other products from the grape: Concentrates, Alcohol, and Brandy. I have also 4 beehives but not enough to sell honey in bulk! Haha
BTN: Is it important to be a generalist to succeed?
Jerome Busato:
In this world so quick and diversified, if you are a generalist, you fail. You need to be a real specialist for your clients.
BTN: Why are you interested in the IBWS Show?
Jerome Busato:
We need to be where the market calls us. We don't want to miss the first train.
About Jerome Basuto:
For Jerome Busato of Maison Rouge wines, everything started on school benches in Toulouse when his friend Bernard Bosc and he promised each other that one day they would age wines in his friend's twelfth-century stone cellars.
Armed with a training course at the Chateau Haut Marbuzet in St Estèphe, he ended up in Spain, studying Montilla Moriles. He has a Master's degree in Oenology, has been a consultant for winemaking in Bordeaux and a buyer of wine in Spain for the French market.
In 2002 he started off his wine business Maison Rouge which by 2014 celebrated a business of 4000 containers a year.