Sales and Marketing
How to Hire, Retain and Grow Your Sales Team for Your Wine Business
When it comes to hiring, retaining and growing your sales team for your wine business, it's important to first hire the right individuals, then hone their skills to become better salespeople.
12/04/2017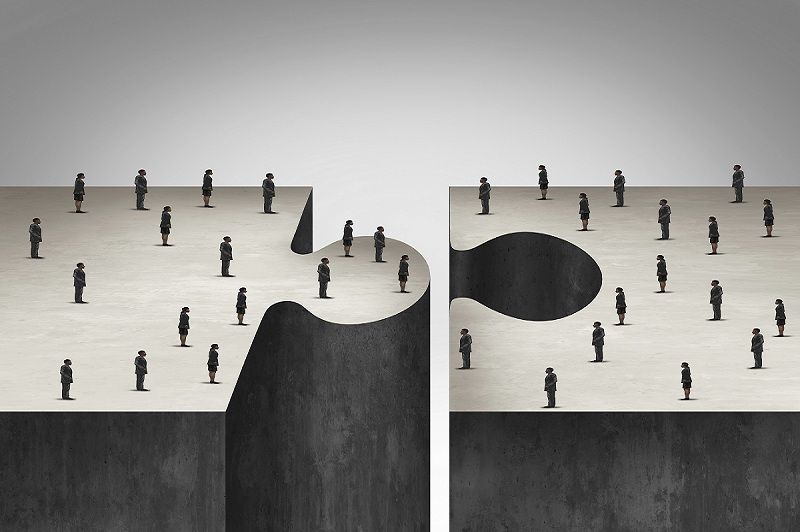 When it comes to hiring, retaining and growing your sales team for your wine business, it's important to first hire the right individuals, then hone their skills to become better salespeople and an integral part of the team and finally to ensure that they get what they need from your organization to be part of it in the long term.
Hiring for wine sales
The starting point for hiring great sales reps is making sure that there's a natural fit with your brand. Every day, these sales reps will be out pitching your wines and telling your story. So, do they really understand what your wine brand is all about? Importers and distributors need to ensure that the sales rep fits in with their company's core values and the team's working philosophies.
Referrals are a great way of recruiting a new sales member to the team, especially from within the industry. A base is established of their level of knowledge, work ethics and current retail contacts. It makes it easier for the sales representative to fit in with the organization and still bring something new to the table.
A sales representative who has worked on the other side, in a liquor retail store would be a great profile to hire for your sales team. Having worked with a retailer, they know exactly what a retail store owner wants when scouting for new products for their store. They will be able to have a direct and candid conversation when pitching new products to retailers. They should also bring with them a deep knowledge of wines, beers and spirits. In their previous role, they would have constantly been asked for recommendations by their customers and have had to answer numerous questions about wines from different regions all over the world, acting as a perfect primer for them to do the same for retailers in their new role. And, they would simply know how to sell!
Sommeliers would also be a great addition to the wine sales team, especially if you would like to grow your market base in on-premise accounts. The main strength they would bring with them would be their existing relationships in the industry. Sommeliers are usually a close-knit community, where they know and trust each other. They would also have a better understanding of the requirements of different establishments and how they can cater to them. Sommeliers taste wines, recommend them and design wine, beer and cocktail menus at bars and restaurants. This would give them a perfect springing board to proffer a portfolio of products confidently and knowledgeably to retail customers.
You have to make sure that you are hiring someone who is knowledgeable about wine in general – not just your specific wines. It helps to understand how your wine fits into a broader portfolio of wines that a buyer might have. It helps to understand not just the story of your wine, but also it's technical aspects. They need to understand how different factors like the terroir, growing and production methods, climate and soil impact the profile of the wine. The salesperson needs to be able to have a knowledgeable conversation with the retailer such that the retailer can trust the information being provided. In an ongoing relationship, the retailer will also look for recommendations from the salesperson if that firm level of trust is established.
Most importantly, when it comes to hiring, you also have to make sure that each member of the sales team brings a certain amount of enthusiasm to the sales process. This is important for several reasons. Most obviously, it's because each sales rep may be covering a large sales territory. If they are covering New York City, for example, it means going uptown and downtown, and then cross town. That can be exhausting. Have you ever tried to drive through Manhattan during rush hour?
You're looking for sales team members with a certain amount of spark – they need to be able to carry around bags of wines, and still show up at a sales meeting with plenty of enthusiasm about what they are actually selling. They will need to handle rejection, as well. They will need to accept hearing "no" over and over again. That requires a certain passion and enthusiasm for the job.
Retaining your sales team
The most common way to retain the best members of your sales team is through incentives. This makes sense, right? Trips, bonuses and gifts all make for great incentives. These incentives help to align your overarching goal – sell more wine – with the goal of your sales team – make more money. That's just the reality.
However, there are many steps that you can take to retain your best staff that goes beyond compensation. You can educate your sales team. You can provide training for them, host tasting events for them, and get them to really understand your story and why you make the best wines.
Members of the team will also look for career growth. Even if there are no direct leadership opportunities, you should work with them to offer additional duties and related remuneration.
Again, this is all about aligning incentives, a team member's capability, their career goals and what you need from them.
Growing your sales team
The key to growing your sales team is by thinking in terms of new channels where people can buy your wines. You may have a distributor helping you sell your wine to stores, but you need to be constantly thinking of new approaches and new strategies.
For example, you may want to build your presence in specialty cocktail bars. This would mean another sales team member who would focus on these particular on-premise accounts. Or, maybe you decide that you want to build up your online e-commerce channels. That would require another sales team professional with a new type of skill set.
Ultimately, what unites every member of your sales team is your brand story. This story is the key to growing sales, and it's what unites all parts of your sales and marketing team. A great story explains what makes your brand distinctive and why your wine is a must-have for any wine portfolio.
If you're hiring people with enthusiasm who possess a rudimentary knowledge of the wine industry to start-off with, they will be able to use that brand story to surprise and delight buyers. With a curious bent of mind and a will to learn, they will be able to pick up on other aspects of the wine and sales business making them a well-rounded salesperson and an asset to the team.