5 Foolproof Tips to Designing an Effective Wine Label
BTN walks you through the strategy behind designing a successful, impactful label that will help get attention and build your brand.
17/07/2017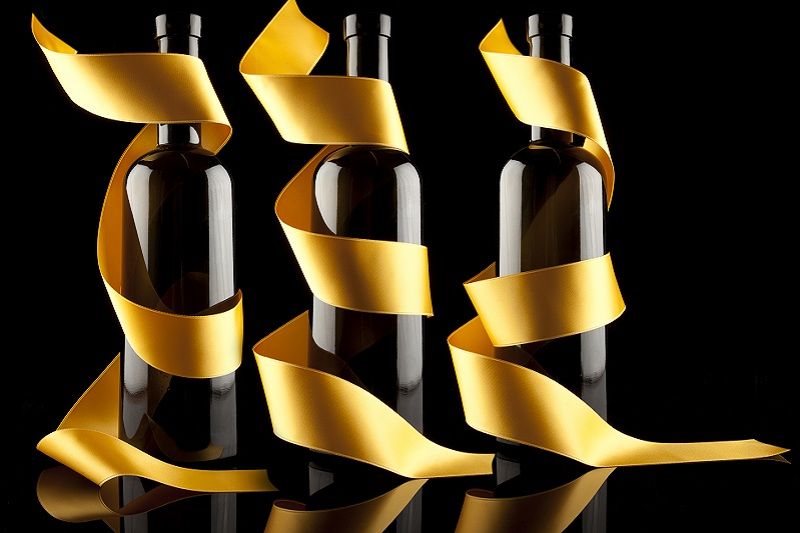 The adage "Don't judge a book by its cover" simply doesn't apply in the wine industry. In fact, according to a 2014 Gallo Consumer Wine Trends survey, two out of three wine consumers choose a bottle based on the label. Because of this, label design is a huge part of building an effective marketing strategy for an overall brand.
After all of the choices, heartache, and toil involved in finally getting the wine in the bottle, this seemingly simple decision – what label will look best and sell more product? – can seem paralyzing. That's why BTN put together this guide to walk winemakers through the label design process one point at a time.
1. Peruse the Aisles
That's right: go see what everyone else is doing. In order to create an impactful label, it helps to wander the aisles of local grocery stores and wine shops to see what and how the competition – and specifically, the successful competition – is drawing attention to their products. This doesn't mean copying another company's design. Rather, wine entrepreneurs should look to competitors for inspiration.
In addition to providing a clear picture of what works, this accomplishes two other important tasks. It provides a perspective on what doesn't work (which kinds of label designs are languishing on the shelves, untouched?). It also helps a new company avoid the dreaded pitfall of unintentionally copying a competitor's design.
2. What's the Story?
An effective wine label must capture the story and overall spirit of the brand in very few words. When brainstorming for ideas, winemakers should reach out to their team, as well as friends and family members, to get ideas. "What does my brand say to you?" Work to come up with a list of a dozen words that convey the feeling behind the brand.
Is it a playful brand that's full of fun? Perhaps it's a sophisticated brand destined to appeal to oenophiles with more refined palates. Either way, the label needs to convey this in order to reach the proper demographic.
Consider that speaking to a specific demographic happens through more than just the print on the label. Choices such as the color and kind of paper on which the label as printed matter. The thick paper gives a high-quality look and feels to a wine label. Color also matters. As graphic language designer Nina Chalmers points out, colorful wine labels tend to denote more cost-effective options, while more conservative choices such as white, cream, and charcoal are frequently associated with more valuable labels.
3. Three-Level Perspective
Neil Tully, graphic designer and wine label creator extraordinaire, breaks down overall wine label design into three levels. First, a label has to draw customers when they see it from across the aisle in the store. This is why researching the competition is important; understanding the kinds of labels that will fill the shelves around a product can better help it stand out.
Next, he says that the label has to be attractive when viewed at arm's length. It should clearly display everything the customer wants to know in a quick glance. It should also cover everything required by the TTB – something we'll cover in more detail next. Finally, Tully suggests that a wine label has an added dimension that the customer doesn't notice until they get the bottle home and is looking at it while sipping.
This includes subtle elements and details that help tell the story of the brand. Dreaming Tree wine, a collaboration between musician Dave Matthews and winemaker Sean McKenzie features a down-to-earth image of a leafy tree that would make the perfect place to relax, daydream, and enjoy their affordable wine. The back of each label features a whimsical drawing (such as their "Two Hot Dogs in a Pickup") that connects the design to the fun, laid-back feel of the brand.
Beyond illustration and print, wine brands have a variety of options at their disposal to make their labels unique. Foil and Wax resin provide beautiful accents to what would otherwise be a rather flat and less interesting bottle.
New technology also provides innovative new ways to make wine labels stand out. Domodimonti Società Agricola Winery, for example, uses thermochromatic ink on their labels. When their bottles of rosé and white wine are chilled to the appropriate temperature, the words "Natural Wines" appear across the bottom of the label in beautiful, ice-blue lettering.
4. TTB Requirements
It doesn't matter how fantastic a wine label is if it doesn't meet TTB requirements. As such, this should be part of the design label process from the very beginning. TTB requires that all new labels be submitted for approval through the Certificate of Label (COLA) application process. To get approval, all wine labels must feature these required elements:
• The brand name. The TTB requires that a brand name not misleads consumers about what's inside the bottle (age, origin, or identity of the wine, for example).
• The class/type (red wine or specific grape varietal).
• The alcohol content of the wine. Wine with an alcohol content between 7 and 14% may be labeled as "Light Wine" or "Table Wine."
• The appellation. This refers to the country, state, or county (or its foreign equivalent) where at least 75% of the grapes were produced.
• The name and address of the bottler. Some bottlers/importers use a duly authorized trade name, rather than their operating name.
• Net contents. This must be stated in metric units of measure. The TTB requires that wine is bottled in the following sizes: 50 ml, 100 ml, 187 ml, 375 ml, 500 ml, 750 ml, 1 L, 1.5 L, or 3 L. Containers larger than 3 L are required to be bottled in even-liter quantities.
• Sulfite declaration. This is required on wines intended for interstate commerce if the product contains 10 or more parts per million of sulfur dioxide.
• Health warning statement about alcoholic beverages. This is required on all beverages containing 0.5% or more alcohol by volume.
5. Additional Considerations for Organic Wine
If a wine is organic, additional steps must be taken before a winemaker is legally allowed to proclaim it on their label. The USDA has specific requirements for how a company is allowed to categorize their product. For instance, to be labeled "organic," winemakers are prohibited from adding sulfites, and the naturally-occurring sulfites must be less than 10 parts per million. Winemakers who add sulfur dioxide (only up to 100 per million) are still allowed to indicate that their product is "made with organic grapes." An organic winemaker's operations must also be certified via an accredited certifying agent to ensure that their operations are compliant with all USDA organic regulations.
A Picture is Worth a Thousand Words
Once a wine brand has a dedicated following, customers know what to expect from the product inside the bottle. Before they actually try a new wine, however, all consumers have to go on is what's on the outside of the bottle. By doing the proper homework – both on the brand, as well as competitor's label designs – and making sure to stay within TTB and USDA organic guidelines (if the latter is applicable), winemakers can draw in new consumers with a dazzling label design and take the first steps to creating repeat sales one bottle at a time.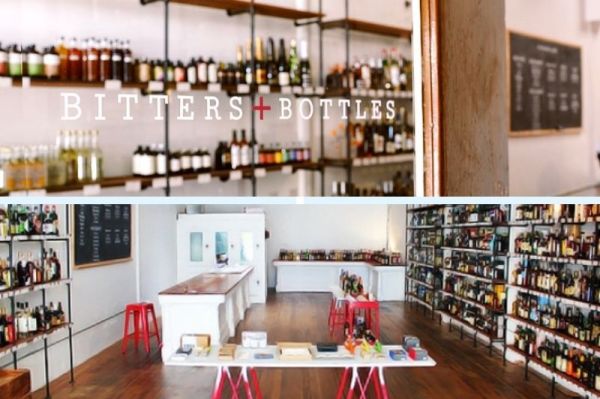 Sales and Marketing
Rachel Malm is well placed to know whether a new spirit brand is going to work or not, for that is what she does every day in her job as associate at Bitters in Bottles in San Francisco.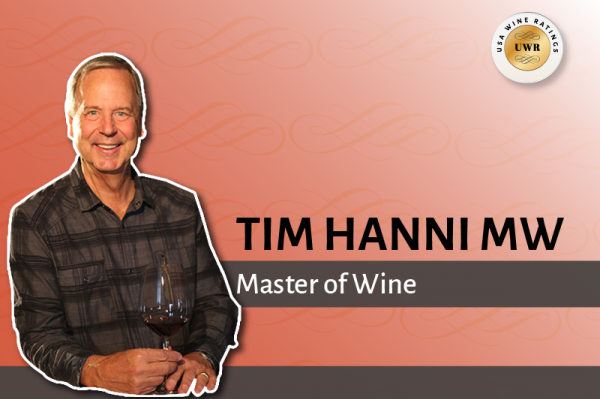 Sales and Marketing
Tim Hanni MW explains how USA Wine Ratings brings consumers closer to wines they are genuinely going to like.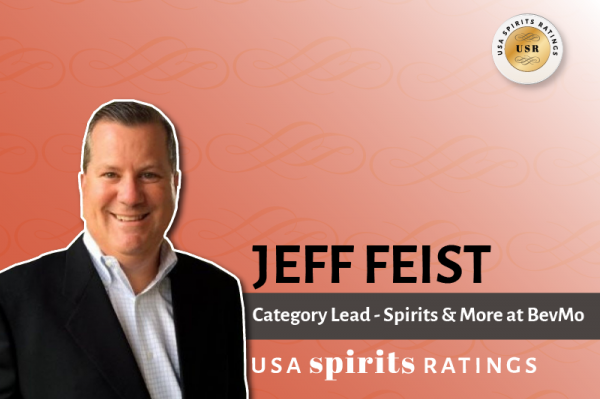 Sales and Marketing
"Giving a rating to just liquid, blind has its place in the market and is very important, but that is different to when I have to decide what to put on the shelf. The USA Spirits Ratings competition is closer to the way I make chain assortment decisions". - Jeff