How a Mid-Sized Importer Faces Ten Challenges in the U.S. Market
Interview with Frederick Wildman & Sons President, John Sellar, to discuss challenges that the Company has faced over the past few years.
06/02/2017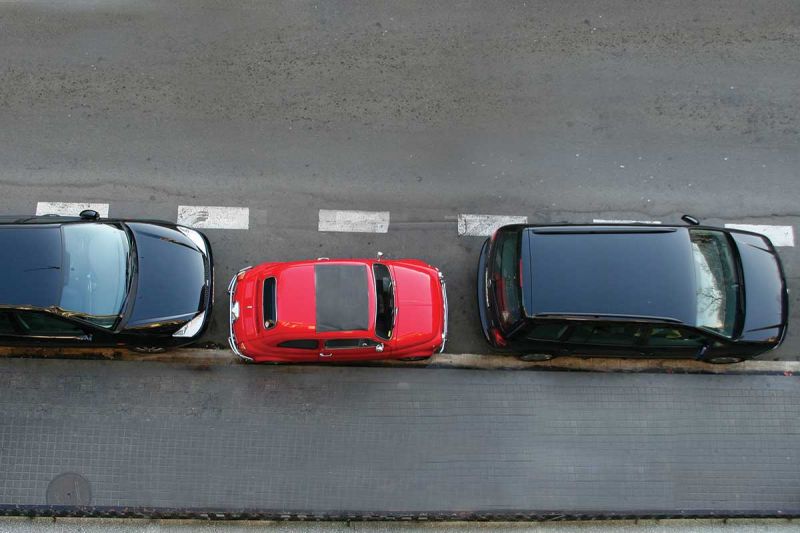 Since 1934, Frederick Wildman & Sons has built a strong reputation as a fine wine importer with a rich history representing quality family producers who make wines at every level. This has helped the company retain top talent despite a thriving wine trade in the New York market. Recently, we spoke to Wildman's President, John Sellar, to discuss challenges that Wildman has faced over the past few years. John was honest and readily joked as he related his observations in representing many of the most important wine and spirits brands in the U.S. John's confidence in his company's ability to serve its customers well is rooted in the decades he and Wildman have spent working hard to build strong relationships. Education has always been important to the corporate culture, in fact, John holds the WSET Diploma. John's previous roles at Wildman, in wine sales servicing top NYC accounts and as regional manager for national imports, have given him well-rounded experience with which to lead the company as President. Having risen through the ranks over twenty years at Wildman, John is proud that, on average, employees are with the company for over ten years. This is a rarity for any business…
1. How a Mid-Sized Importer Stays Competitive in the Tough New York Market
"We're a 'mid cap' company (currently doing around) $120 Million gross sales yearly. It's a tough business, for sure. When we hire people, we try to explain that. (New) people (starting out) see the wine business as a beautiful thing with so much behind it, whether it's culture, science or history, but there's a business side to it too and it takes relationships. That's the biggest thing. Like any business, it's relationship-driven, especially the wine business. You have to be able to get appointments. Of course, you need a great portfolio, but there are lots of great wines in the world. What make you stand out are your relationships and your ability to sell on that level. It's a lot of work."
2. Managing Multiple Factors in a Dynamic Market
"It's like the circus act, the guy spinning plates. When one plate starts to slow down, you keep it moving. You have to keep innovating and stay ahead of things. It's not easy. You have to realize when things are working and when they're not. There are many facets to this business. You have the sommelier set and you work hard to stay with those trends, and you have everyday business that you need to get done, as well. It's a balance, like anything, but it's fun."
3. The Advantage of a Broad Portfolio During a Slow Economy
"Having a broad portfolio is a definite strength. We have inexpensive wines and wines that are thousands of dollars a bottle. It's helpful, when you think about the economic downturn of 2007 and 2008, our inventory changed over time, but we had the value-driven wines to be able to survive during those lean years, in fact, be up overall. At that time, a lot of companies struggled because they sold high-end portfolios and didn't have value-driven wines. We may have had both in inventory at the time and when value wines starting selling, we added more to inventory because they sold. We had that ability to move with the market. Now, years later, wines between $15-25 are in a sweet spot, and we're right there. Still selling above and below, as well. It's an interesting time when the economy is struggling, because companies that are well-positioned seem to survive and actually thrive, while those that are not, they don't."
4. Quality at All Price Levels
"We have great quality at all levels, of course, with our value wines, but also with our mid- and high-level wines. It's about over-delivering. Having a story, having the quality, everything. If you have everything, you can succeed. If you lack one of those things, it can be difficult. It's amazing when you have a wine that's a little over-priced. A lot of times it doesn't make it because it's lacking that value aspect."
5. Working With Producers as Partners to Grow Their Business
"It's not that hard to keep producers happy. You have to grow their business. If you're not growing their business, they're not happy. Grow their business, they're happy, and you develop relationships and friendships along the way. As long as you're clear and open with them, both sides are transparent, you have a plan to move forward, and you execute the plan, everybody's happy. It's when expectations are not what the market or the plan can bear, then there can be problems. You always want to make sure the lines of communication are open. It's great when things are going well. When it's not going so great, that's really when you need to engage, figure out how to move forward, come up with a good plan, and both work toward it. It's a partnership. GIV (Gruppo Italiano Vini, the Italian wine conglomerate which owns 75% of Wildman) and our French shareholders is a great base. They've given us a certain degree of stability, which is great to work with. Their wines are important to us, but our whole portfolio is important."
6. Currency Fluctuations, Brexit and Pricing Products Intelligently
"We took a small move on Brexit, didn't go crazy, it's been pretty stable for a little while. There was a time when we were up close to $1.50; now it's around $1.12. It's part of the conversation when we do budgets for the year and when we talk to our suppliers. Yes, it plays a role, for sure, and you have to watch it. But, if you manage it well, you're fine, and we manage it pretty well. You have to be strategic, and this goes back to the conversation about being open and honest with your partners and coming up with a plan. If the Euro is heading in a direction where margins and pricing are being pressured, you need to have that conversation with your suppliers. You come up with a plan together and you decide whether you're going to go up in price, or hold pricing, and how you're going to do that. It's a strategic decision; sometimes it works and sometimes it doesn't. Thank goodness, it works for us more often than not. We try to be as smart as we can when figuring out how to do it and we look at the competition, as well. In general, you pick a Euro exchange rate that you want to try to hold to and average that for the year. It's a target and you try to hedge it. You buy lower when you can and work the angles. As long as you stay consistent and you budget correctly, it works. A big part of it is the budgeting process for the next year."
7. Managing Inventory and Trends is "An Informed Juggling Act"
"Inventory management is huge. It's a balance, which is key. You try to do estimates for your suppliers. They don't want to produce too much and they need to be able to allocate enough to the other countries they sell to. You don't want to build inventory. Every business has to deal with inventory control; the wine business does, as well. The thing about the wine business is that some wines have a certain shelf life while other wines can last longer. You have to manage that part of it too. You have to manage trends and seasonality. Rosés have been huge the past few years. You have to be careful that you're not stuck with a lot of rosé at the end of the summer going into the fall. But then again, there's a trend now that rosé is becoming a yearlong staple. That's still a balance because some rosés work better year long and some don't. It's inventory and trend management. You have to analyze the numbers, look at it, and deal with your suppliers on estimates of how much you can get and what the production is. It's all a juggling act and you have to be good at it. It's an informed juggling act: it's business."
8. Educated Sales Reps
"We like to think of ourselves as a family business. The company is what it is because we have a great portfolio and great people. Education has always been important here at Wildman. (Our salespeople have a high level of knowledge,) but we still do exercises with them. We just did an exercise where we had teams create wine lists, they pick a restaurant type, what kind of wine list you'd create for that restaurant, which wines you'd have by the glass, what the profit margins are, so that when they're speaking to people they're speaking at a level where the buyer will say 'Wow, this person really knows what I have to get done.'"
9. Rosés, Sparkling Wines and the $15-25 Category
"Rosés and sparkling wines are really growing fast, they've been on a good trajectory over the past five years. In major markets and secondary markets, we've seen these grow throughout the country. It's amazing to see, in a small market, sales double or triple what it was the year before. With more mature markets, if you're up 30-40% for the year, that's a huge trend. (For overall growth) the $15-25 category is the biggest area of growth. That's a great place to be. The 'premium-ization' of the wine business is good because the U.S. is growing each year in wine consumption. As people get more sophisticated, they move up in price points. This is a great trend for all of us in the wine business."
10. Making Your Buyer's Job Easier and Building Strong Relationships
"You need to know what will work for the buyer. You need to make the buyer's job easier. I tell all the new reps, you get wines by the glass. It creates a relationship. Not only does it create volume for you, but every week that person is contacting you, calling you to order that wine. Those conversations over weeks, you start to get to know that person better. 'I'm going on vacation next week, my son just started third grade,' the next thing you know, you've developed a relationship. Where are they going to turn when another company runs out of their Sancerre and leaves them hanging? They're going to call the person they've been calling who has become part of their program that seems seamless. This person lets them know before wines run out and switches them before they run out. That's the key. That's how you develop relationships in this business. It's about becoming part of their program, understanding their program and making it easier for them. The people that run out of stock on them or give them price increases without their knowledge are people they don't want to deal with. It's giving your customer great service. It's the same thing on a national level with your distributors. (Like the hospitality business) all business is hospitality when you think about it. You have to give good customer service."
About the Author - Chris Fleming
Chris Fleming is a journalist, marketing consultant, & educator. His articles have been published in The World of Fine Wine, The Wine Spectator, The New York Times, The Robb Report, SOMM Journal & others. For marketing, he has worked for fine wine importers Kobrand Corp., Olé Imports, and Frederick Wildman & Sons.
As the educator, Chris has lectured at the Metropolitan Museum of Art and taught wine classes at the International Culinary Center/French Culinary Institute and the Institute of Culinary Education. Currently, Chris writes about wine for online trade and consumer media outlets and he is a part-time salesperson at Vintry Fine Wines, a renowned wine and spirits shop in NYC's Financial District.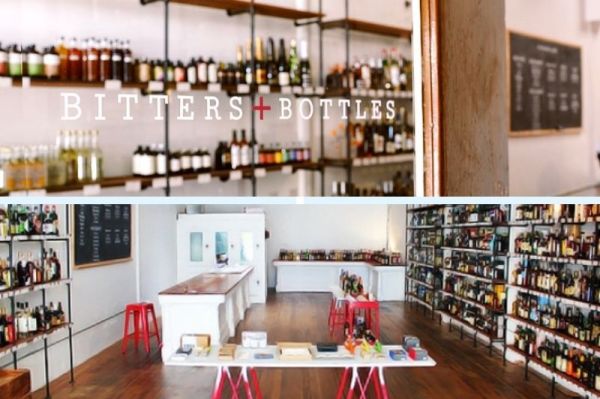 Sales and Marketing
Rachel Malm is well placed to know whether a new spirit brand is going to work or not, for that is what she does every day in her job as associate at Bitters in Bottles in San Francisco.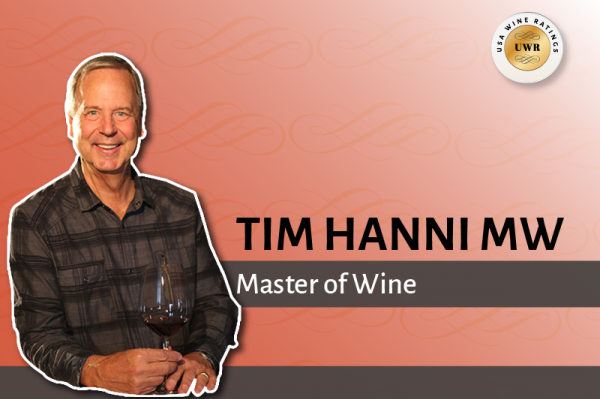 Sales and Marketing
Tim Hanni MW explains how USA Wine Ratings brings consumers closer to wines they are genuinely going to like.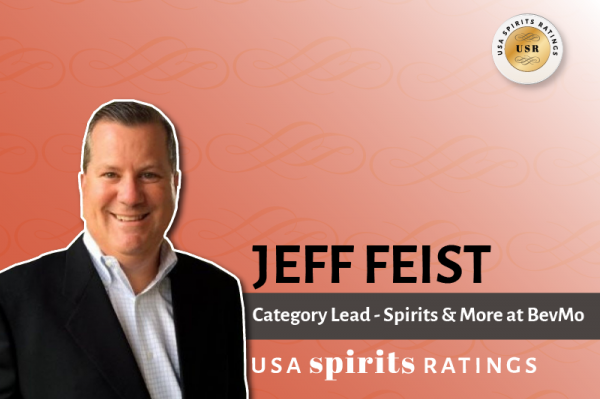 Sales and Marketing
"Giving a rating to just liquid, blind has its place in the market and is very important, but that is different to when I have to decide what to put on the shelf. The USA Spirits Ratings competition is closer to the way I make chain assortment decisions". - Jeff