Q & A with Rachael Lowe, Beverage Director at Levy Restaurants, Chicago
"Sommeliers Choice Awards is a great opportunity to be exposed to new wines, re-connect with peers and maybe get to know new ones." - Rachael
31/03/2021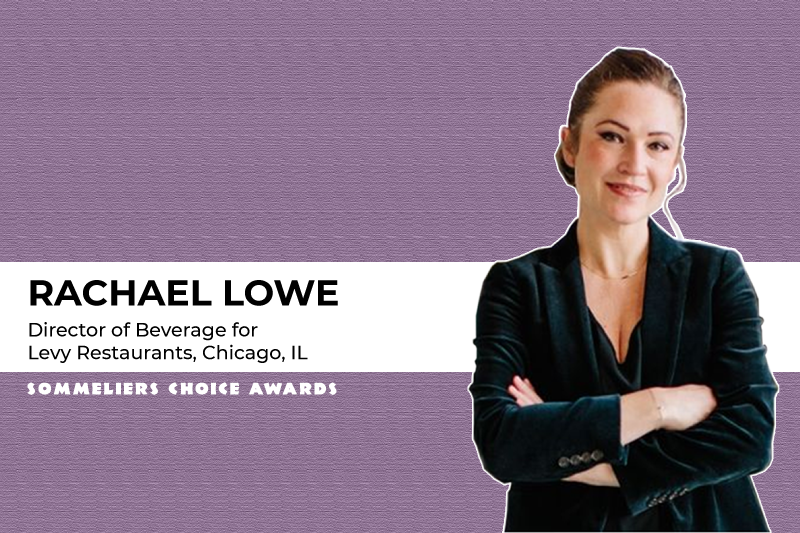 The Sommeliers Choice Awards lives up to its name by only having sommeliers and professionals with direct wine buying responsibility on its judging panel. With special pricing for this year's competition ending on March 31, the team talks to some of the leading sommeliers about why they think the event stands out from the competition.
Further below is an exclusive interview session with Rachael Lowe, Beverage Director, Levy Restaurants, Chicago.
Tell us about yourself and how you got into the drinks and restaurant scene?
I grew up in a family that loved dining out, and fine dining in general so I became obsessed with restaurants at a very young age. I started waiting tables when I was attending undergraduate school in Chicago and fell in love with wine. When I moved to New York in 2004 to get my Masters in Food Studies at NYU I was lucky to be hired as the assistant sommelier at Café Gray. From there I worked my way up through various programs from the Mandarin Oriental as assistant beverage director and Gordon Ramsay at the London as a sommelier.
I moved to Napa in 2008 to work for the Thomas Keller Restaurant Group where I ended up at Bouchon as a sommelier. Then in 2009 I passed my advanced exam through the Court of Master Sommeliers with the highest score and was awarded the Rudd Scholarship. After moving back to Chicago in 2010 I have continued in beverage and became the beverage director for Spiaggia seven years ago. I was promoted to director of beverage for the Levy Restaurant Group two years ago.
What are your main responsibilities?
I oversee 13 restaurants nationally, lead education initiatives throughout the group, write the beverage programs for Ravinia, River Roast and Spiaggia, and oversee the day-to-day operations at Spiaggia here in Chicago.
What do you think are the most important skills you need to be successful in working in your role?
Flexibility, organization, good communication, experience, and general likeability helps.
How have you found the last year in lockdown and what sort of things have you been doing to keep on top of your skills and knowledge?
The last year has been tough for everyone, people have been forced to change roles and even re-evaluate their careers. Those of our team that were not furloughed were asked to be cross-utilized throughout the company in order to justify keeping us on. I continue to read and drink plenty of wine.
What are you expecting when the on-premise sector does fully re-open in terms of how customers will respond?
I think those that are eager to get back out will be back in restaurants with bells on. When we re-opened after the first closure people were still spending plenty of money on wine, I imagine this will be the case in the coming months as well.
Why did you want to be involved in the Sommeliers Choice Awards?
It is a great opportunity to be exposed to new wines, re-connect with peers and maybe get to know new ones. I also love the idea that small up and coming producers can get the recognition and exposure they deserve.
What is it about the awards that makes it stand out from other competitions?
It brings together some of the most knowledgeable people in the wine industry who are all in this together, not competing against one another, and again can be a great platform for wineries to gain exposure and notoriety.
Do you use the awards to pick new trends and see what new styles of wines are coming into the market?
Absolutely. It's a great way to keep on top of the market.
What sort of demand do you think there will be when the on-trade does re-open and what sort of wines and styles/countries are going to be most in demand?
I think demand will be huge, people have been feeling pent up and want to get out there and indulge. I think a happy medium of classics vs wines that are considered 'out of the box' will be enjoyed – people will be drinking, generally.
*If you would like to enter your products into the Sommeliers Choice Awards 2021 then click here.
---
Key Dates
Special Pricing Ends: March 31, 2021
Regular Registration Ends: April 20, 2021
Warehouse Closes: April 23, 2021
Judging: May 16, 2021
Winners Announced: May 31, 2021
Pricing
Special Pricing - $100 per wine (Now to March 31, 2021)
Regular Pricing - $120 per wine (April 01, 2021, to April 20, 2021)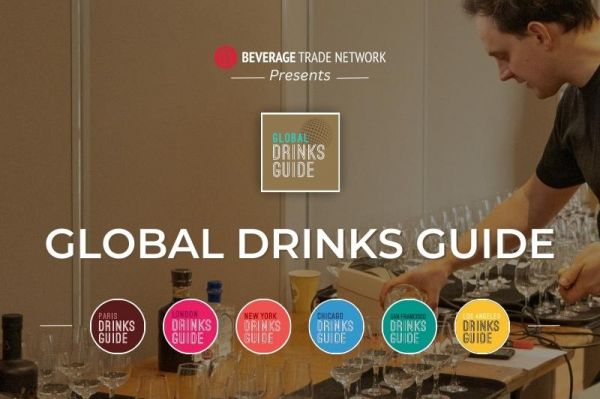 News
Beverage Trade Network's Global Drinks Guide entry process is now open for 2023. Time to list your brands by city and connect with drinks enthusiasts.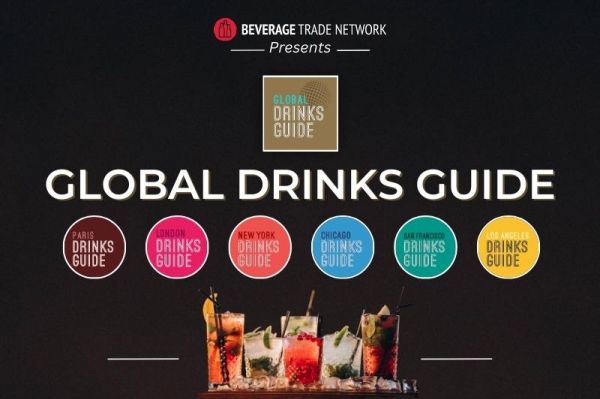 News
2023 Brand registration for Global Drinks Guides is now open. This includes brand reviews, listing, and more for global city drinks guides.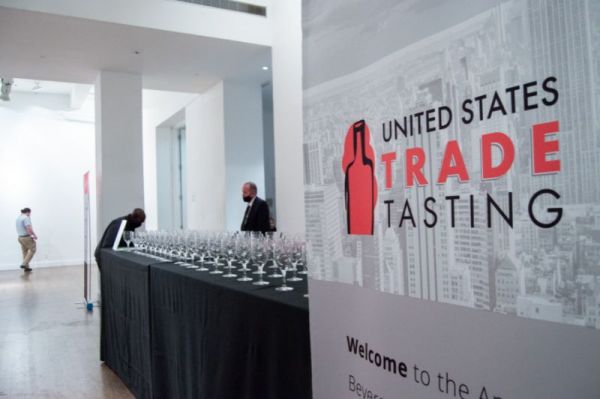 News
The 6th annual USA Trade Tasting is all set to happen in Chicago on October 12-13.