Featured Stories
Dick & Stein - A True European Gin
First gin with botanicals from Vertical Farming - created in Vienna & Berlin.
06/07/2021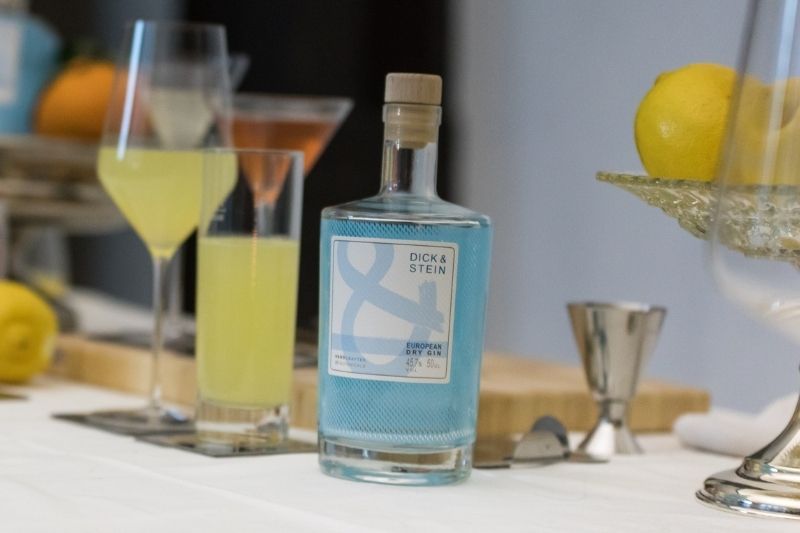 The Austro-Berliner Tobias Dick and the Viennese Horst Stein stand for quality and enjoyment and that is what reflects in their multiple award-winning London Dry Gin.
Tobias, Co-Founder of Dick & Stein, is an enthusiastic sailor who loves the interaction of the forces of nature and a stiff breeze. His thirst for adventure, broad interest, and taking on responsibility allow him to achieve his goals and enjoy the quality of the moment. He believes that there is always a way, an alternative.
Horst is a visual artist who composes his paintings very precisely and still leaves room for surprises. He designed Dick & Stein's elegant bottle that shows a characteristic symbolism and an aesthetic world of its own.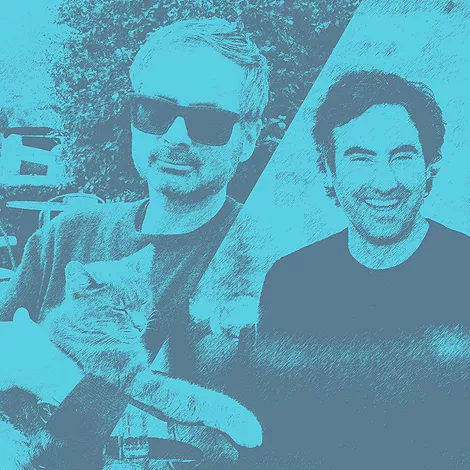 Viennese Horst Stein and Austro-Berliner Tobias Dick
Tobias and Horst's creativity and intensity merged to create a unique experience with uncompromising quality, beauty & elegance. As their London Dry Gin takes its name from its creators' surnames, the connection between the two is precisely shown in its design and taste.
About Dick & Stein Gin
Dick & Stein is the first gin with botanicals from vertical farming (95% less water and closed-loop system). It's a very high quality, unfiltered gin distilled from some of the best European botanicals from North, South, East, and West. These organic botanicals include juniper, various types of citrus, limes, iris, angelica, pine, thyme, Seville orange, verbena, ginger, dandelion, alpine gentian, wild strawberry, and more. In total, 23 high-quality ingredients from the best terriers of Europe create this wonderful gin.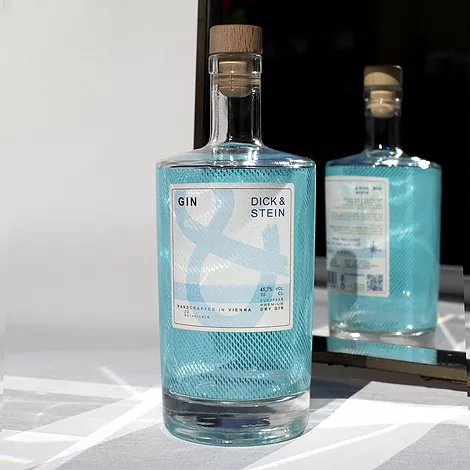 Dick & Stein - A True European Gin
Specifications
The organic ingredients leave the intense flavor with a balanced aroma. The juniper notes, the fresh citrus scents, and the complex resin tones come to the fore perfectly in the nose, on the palate, and in the long finish.
Nose
Refreshing and complex citrus fragrance, fine juniper as well as resinous-floral notes, rounded off by the inviting fruit aroma of wild strawberry.
Palate
Soft, multi-layered, and complex. Excellent balance of juniper, which is powerful on the palate, with the fresh accents of seven different tropical fruits and more tart pine-rosemary tones. Alpine gentian touch meets a hint of floral notes.
Finish
Warm, spicy, and pleasantly long, as one knows from good wines.
Technical data
Type: London Dry
Vegan: yes
Alcohol b. vol.: 45,7%
Volume: 50 cl
Origin: Austria
Supplements: none
Sulfites: none
Shelf life: unlimited
Awards
Dick & Stein Gin has won a silver medal at the London Spirits Competition 2021 and 2 bronze medals at the ISC and Craft Spirits Berlin in the first 6 months in the market.
Tasting notes by London Spirits Competition Judges
'Complex juniper and red berries aromas. On the palate a bit of wood on the palate with a light sweetness and sharp citrus. Pretty vibrant flavors.'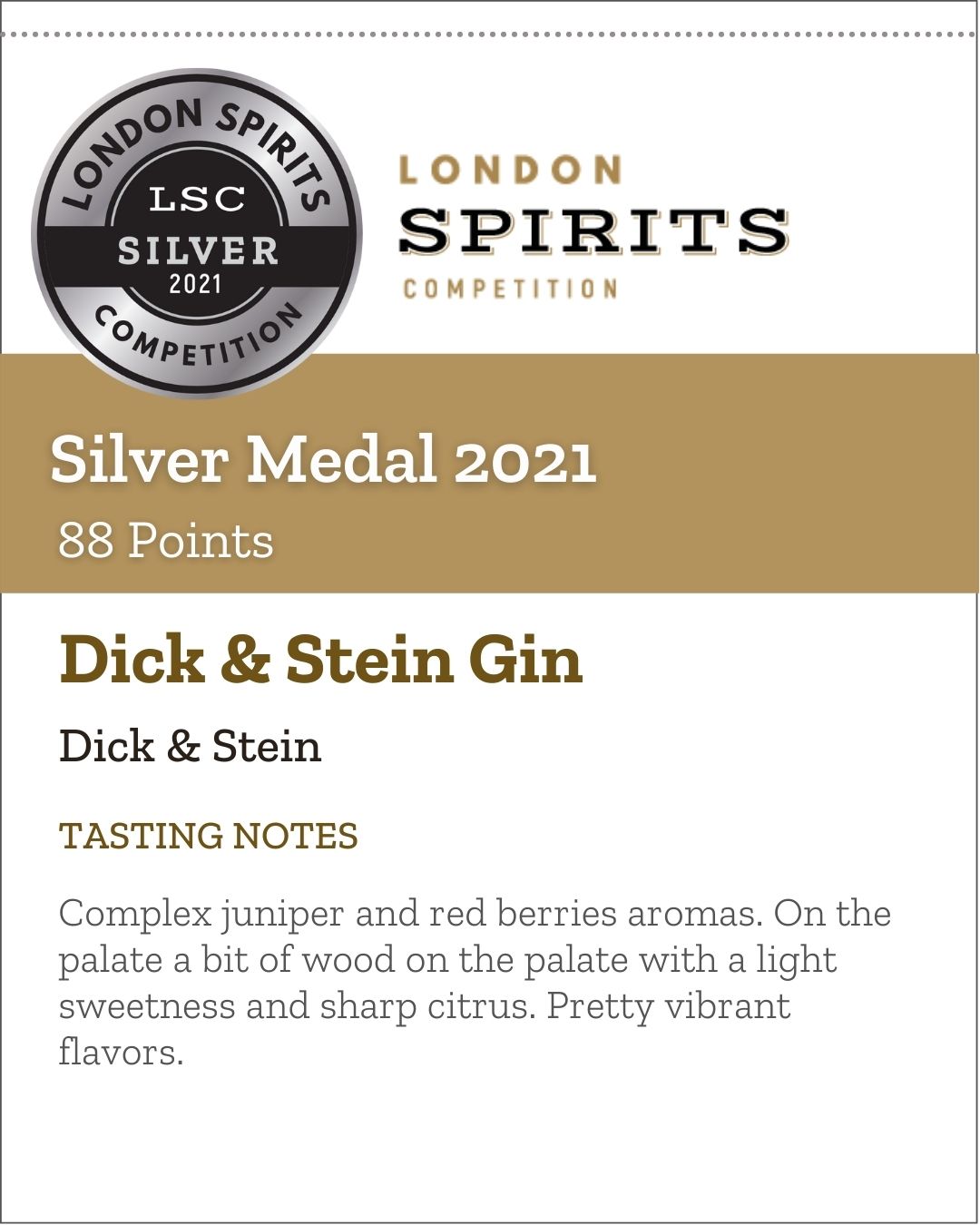 Dick & Stein Shelf Talker by 2021 London Spirits Competition
Cocktail Recipes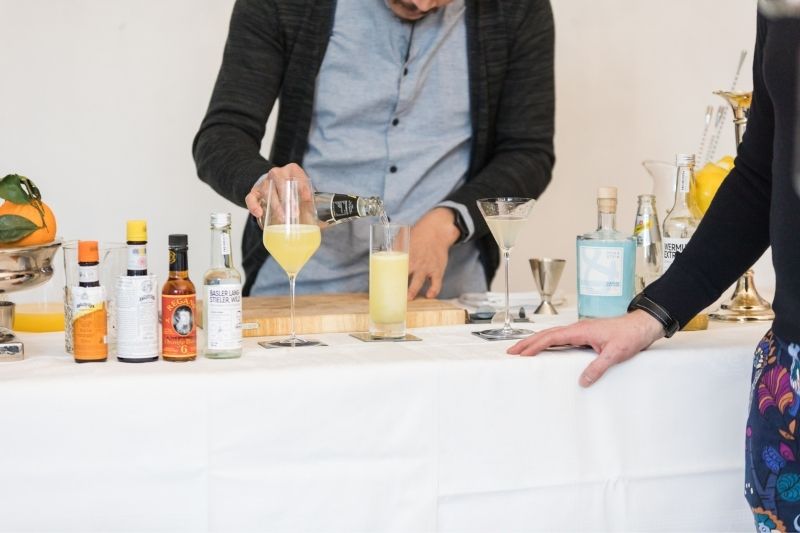 Hoffman House 1905 Dry Martini
5,5 cl Dick & Stein Gin
1,5 cl extra dry vermouth Freimeisterkollektiv
1 dash Regan's orange bitter no. 6
1 lemon twist
Cosmopolitan 1934
Lemon zest
2 barspoon raspberry
2 barspoon Pierre Ferrand Dry Curacao
2 cl lemon juice
5 cl Dick & Stein Gin
Perfect Serve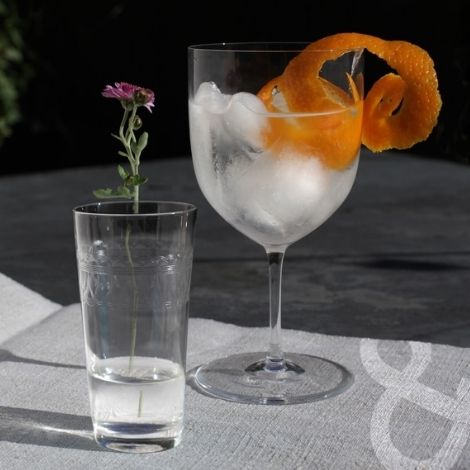 #1 Pure
Dick & Stein Gin 5 cl chilled
#2 Gin & Tonic
Dick & Stein Gin 5 cl
Tonic water 10 cl
Ice cubes
Orange zest
---
We totally recommend spirits importers, distributors, and bartenders add this amazing gin brand to their portfolio. Given how wonderful it is and its achievement in a short time, this will be a great, profitable addition to the list.