Press Releases
UK's Vodka Comes up Top in the 2021 London Spirits Competition
Ramsbury Estates's Ramsbury Single Estate Vodka has just secured best spirit of the year award at the 2021 London Spirits Competition.
20/04/2021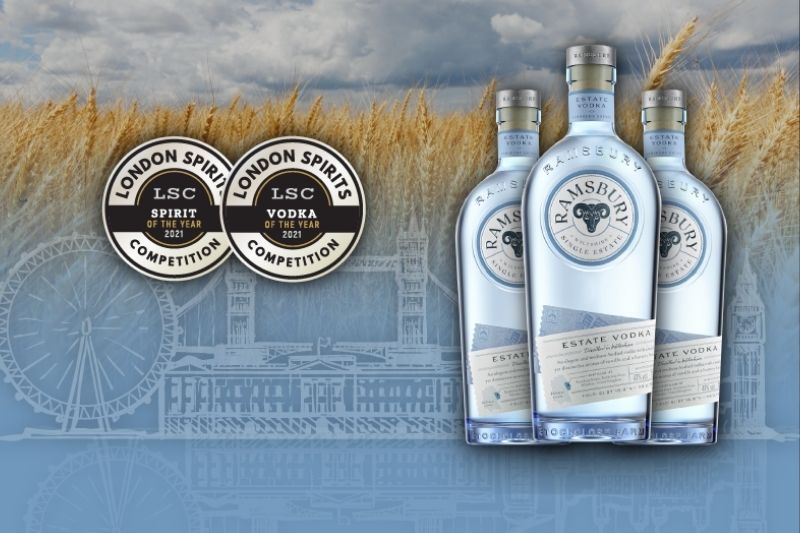 Ramsbury Estates is made up of over 19,000 acres of North-East Wiltshire, West Berkshire, and North Hampshire. The home farms are centered on the village of Ramsbury which nestles in the heart of the Kennet Valley.
In 1997 the original Ramsbury Estate was some 3,000 acres and in the succeeding years, many old traditional neighboring estates were acquired, including Littlecote, Hungerford Park, and part of the Aylesbury Estate.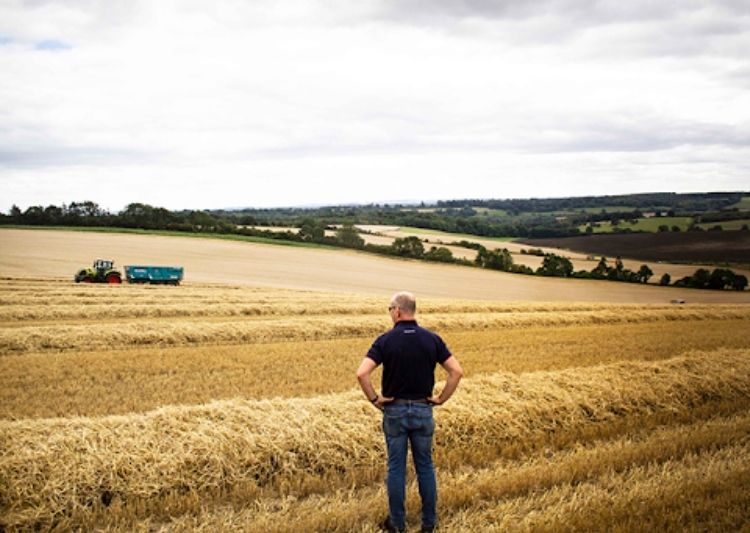 Ramsbury Estates
Open country and large rolling fields are the main feature of this area, interspersed with beech woods and thorn hedges. Made up of solid chalk, these rolling hills support a fantastic variety of flora and fauna as they rise to 250 metres above sea level. The tops of the ridges are heavy clay with flints as the dominant feature.
Steep chalk land escarpments traditionally grazed by sheep produce a profusion of high pH loving plants and flowers.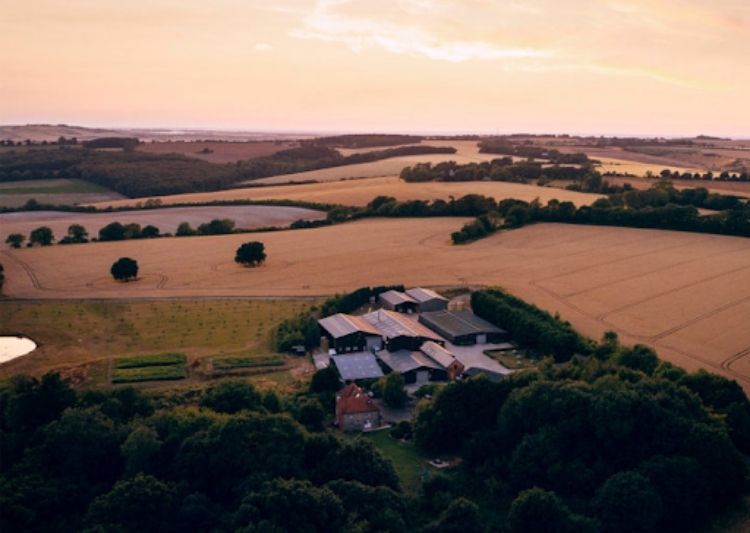 Ramsbury Estate, Wiltshire
The complete process from field to bottle takes place on the Ramsbury Estate in Wiltshire. They grow and distill the primary ingredients themselves, monitoring each step from planting and growing, to harvesting and distilling.
The estate covers open land and over 2,500 acres of woodland and forestry. Made up of a mix of commercial and amenity woodland, this resource is of huge environmental benefit and contributes in lots of ways to the local economy.
The commercial forestry is in various blocks from 2-3 acres up to 350 acres. Norway Spruce, Japanese Larch, Corsican Pine and of course Douglas Fir are the main species in demand by the construction industry. These plantations are interspersed with beech plantings which are destined for the firewood market. As well as farming in hand approximately 7,000 acres, the estate started to diversify into other rural and business ventures. They built their brewery in 2004, the distillery in 2014, a smokehouse in 2014, and an oil press in 2015.

These operations work well together, in that they intertwine within the estate, either by producing complementary products or providing the raw materials used to create them.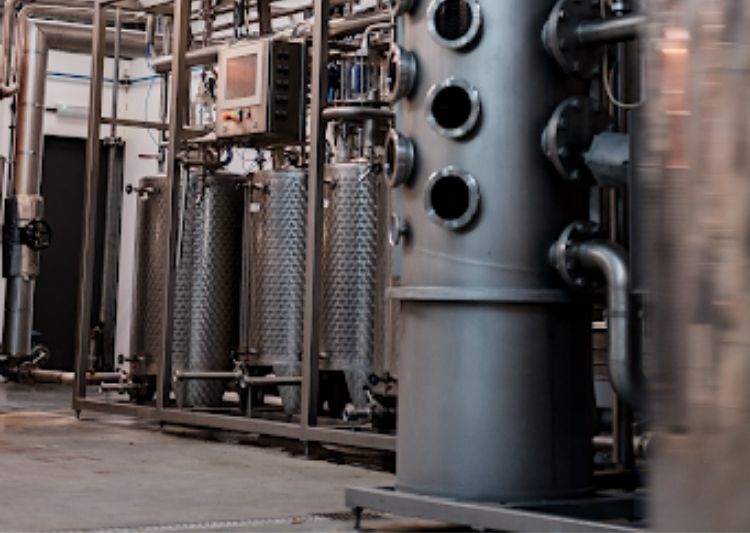 At the heartbeat of the distillery is the 43 plate copper column still. The key to the signature smoothness and delicate flavors of the Single Estate Vodka & Gin. Image source Facebook.

With the march of larger machines in agriculture many modern style buildings are now in use with older style ones being used for a whole variety of purposes.

The estate's management team are continually looking to be proactive in rural management terms, taking advantage of the opportunities this large, well-situated estate can offer.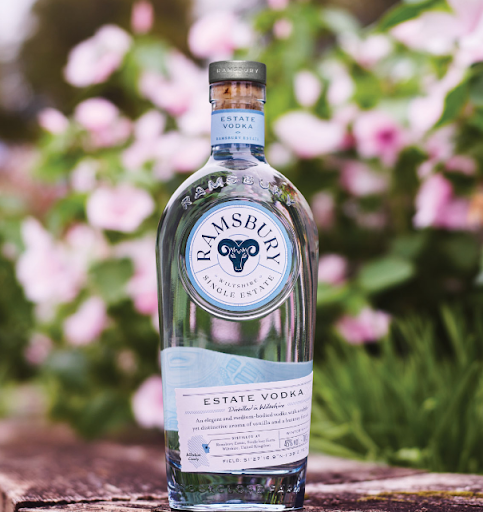 Spirit Of The Year - Ramsbury Single Estate Vodka scoring 96 points making it the top score in the 2021 London Spirits Competition
A smooth and rich vodka, crafted from the finest Horatio wheat grown on the Ramsbury Estate. Each and every bottle can be traced back to the very field from which the wheat originated. 700ml, 43% ABV.
Ingredients
Two ingredients combine to make the wonderfully characterful vodka. Horatio wheat grown in our fields adjacent to the distillery and their own chalk filtered water, which when distilled make one of the smoothest and most elegant of single estate spirits.
Nose
The Horatio wheat's distinctive vanilla tones round off a sweet and delicate bouquet.
Palate
An elegant, medium-bodied vodka with a creamy texture, tones of dried fruit, cocoa and layers of caramel are followed by dark chocolate richness. It is both distinctive and enigmatic, with a unique and memorable character.
Here's what judges had to say about the taste:
Ludovica Fedi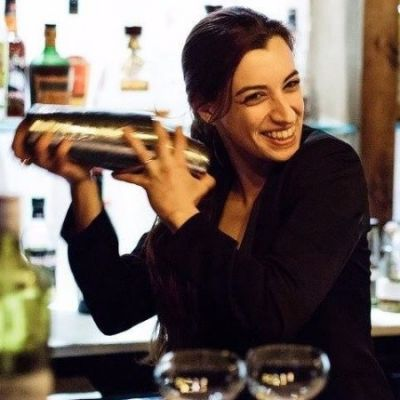 Ludovica Fedi, Head Bartender at The Gleneagles Hotel described the vodka as a "sweet aroma with marshmallow notes, creamy body with interesting milk chocolate notes".
Kieran Grieves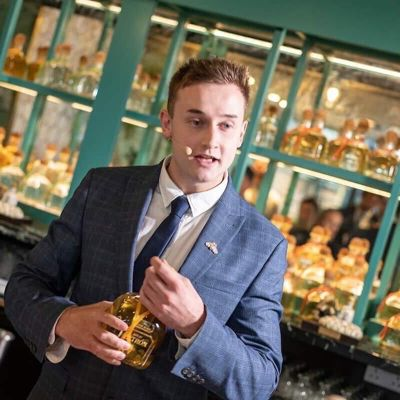 Kieran Grieves, Head of drinks development at the Cairn Hotel Group said "Malty & Rich on the nose, Golden sultanas, raisins and sweet vanilla on the palate. Creamy texture with bags of flavour, sweet vanilla & pedro ximinez on the finish. Sublime product!"
Luca Ponte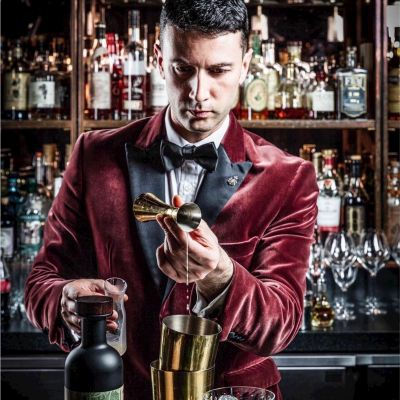 Luca Ponte from JW Marriott Grosvenor House - Estery notes, some fruitness, alcohol a bit pronounced, peppery and long-lasting.
More about the London Spirits Competition
At the fourth annual London Spirits Competition, which took place in London on March 17, 2021, spirits from all over the world participated. Spirits were judged on the basis of three primary criteria – quality, value, and packaging – and then scored on a 100-point scale. Spirits that scored 90+ points were awarded Gold medals, while spirits that scored 76 to 89 points were awarded Silver medals and spirits between 65 and 75 were awarded Bronze.
The primary reason for using three criteria rather than just one was to focus on the overall drinkability of each spirit. As a result, the judging panel ranked spirits not just by how they taste, but also their overall presentation and appearance in the bottle. In addition, judges assessed spirits on their relative value in relation to their peers, as determined by retail pricing.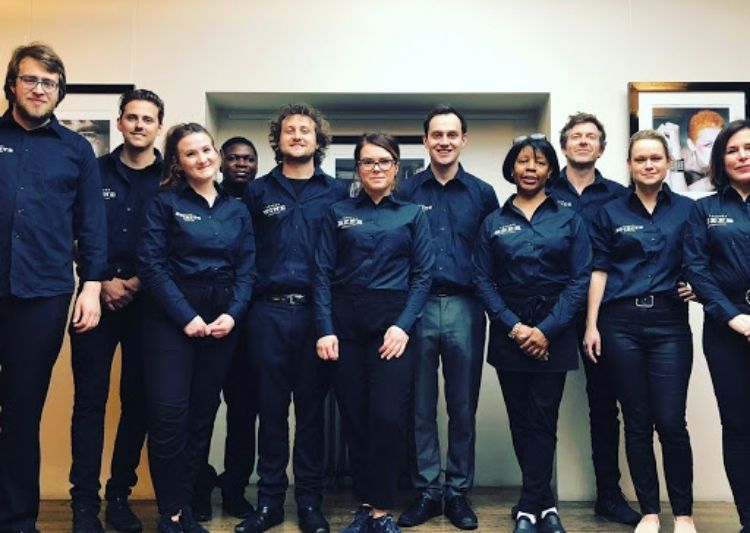 Staff at the London Competitions
The London Spirits Competition is organized by Beverage Trade Network, which organizes alcohol beverage industry events all over the world. The goal of this event was to judge spirits the way consumers assess them.
At the judging session, judges tasted and scored spirits on a blind basis before seeing bottles and marking them for on-shelf appeal as well as value for money. This enabled them to come up with an overall score that reflects their overall drinkability.
These are the results highlights from this year's competition
By Spirits Types:
Spirit Of The Year - Ramsbury Single Estate Vodka by Ramsbury Brewing & Distilling Co. Ltd
Vodka Of The Year - Ramsbury Single Estate Vodka by Ramsbury Brewing & Distilling Co. Ltd
Rum Of The Year - Rum Nation by Rum Nation International
Tequila Of The Year - IZO Tequila Extra Anejo Cristalino by Belzmart Group, Llc Dba Izo Mezcal
Gin Of The Year - Botanic Australis Navy Strength Gin by Mt. Uncle Distillery
Whisky Of The Year - Dingle Distillery Fourth Single Pot Still Release by The Dingle Distillery
Brandy Of The Year - St-Rémy Signature by St-Rémy
Liqueur Of The Year - Muyu Vetiver Gris by De Kuyper Royal Distillers
Cognac Of The Year - A. de Fussigny Grande Champagne VSOP by A De Fussigny Sas
Distillery Of The Year - De Kuyper Royal Distillers from Netherlands.
Country Category Winners:
United Kingdom - Ramsbury Single Estate Vodka
Netherlands - Muyu Vetiver Gris
Australia - Botanic Australis Navy Strength Gin
Italy - Rum Nation
Ireland - Dingle Distillery Fourth Single Pot Still Release
France - Eau De Vie De Poire Williams Vrp
Japan - Enso Japanese Blended Whisky
United States - Legent Bourbon
Canada - Georgian Bay Vodka
Germany - Mahiki White Coconut
Mexico - IZO Tequila Extra Anejo Cristalino
By Judging Category:
Best Spirit By Quality - Ramsbury Single Estate Vodka
Best Spirit By Value - Eau De Vie De Poire Williams
Best Spirit By Package - Muyu Vetiver Gris
Click here to see the full results
---
For more information on the London Spirits Competition, please see: www.londonspiritscompetition.com
For more information on Beverage Trade Network, please see: www.beveragetradenetwork.com