How to Scale Your Boutique Import Business
Learn how to compete against the big boys & achieve responsible growth in a shrinking supply chain
06/02/2017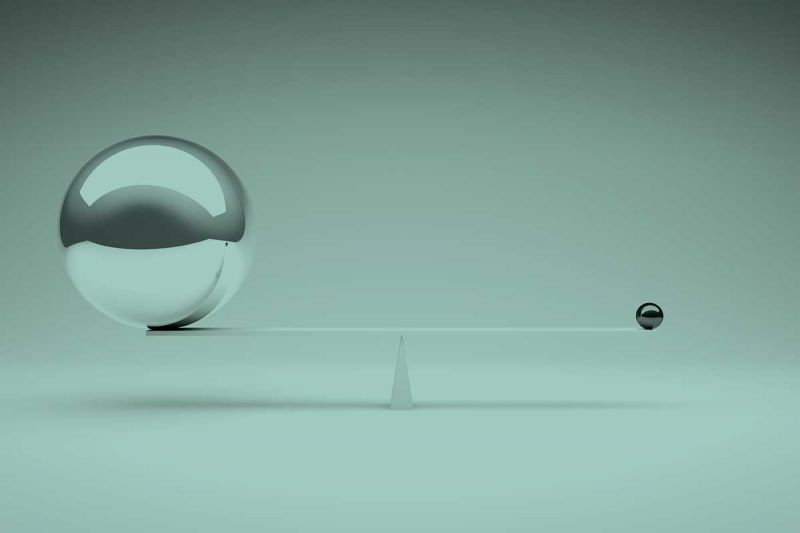 Filing for permits, getting approval from the Tax and Trade Bureau for every individual label, paying the appropriate excise taxes, and navigating the murky waters of each state's unique alcohol regulations …it's all a part of getting an import business off the ground. From there, things only get more complicated. Beyond the burden of rules and regulations, the true challenge for boutique importers is carving out a piece of a highly coveted pie and competing against more established brands for a piece of the profits.
Boutique importers – like independent booksellers – are struggling to survive in a constantly consolidating, increasingly competitive marketplace. Big name business with established reputations, enjoy deep pockets and diverse relationships, making it hard for newcomers to squeeze in at the table. Thankfully, entrepreneurial importers can take a page from the fabled battle of David and Goliath: the right tools and touch of tenacity can make the difference between excellence and extinction.
From Hobby Hijinks to Business Plan
Hijinks (n.) merrymaking, unrestrained fun.
Most start-up imports business don't begin in a board room; they begin in the hands of an enthusiastic wine drinker eager to turn his or her passion into a 9-5. They begin as a hobby. But organizations that stay in the hobby lobby too long wind up as rather expensive, rather painful, failed attempts at entrepreneurship.
"A lot of [import entrepreneurs] are planning on eventually transitioning into a full-time import business," says Deborah Gray, author of "How to Import Wine: An Insider's Guide." Though most import entrepreneurs hope to fuel their success on passion rather than planning and, according to Gray, creating a business plan is the non-negotiable first step. "Small importers often start out coming from a place of emotion," she says – citing their recent wine country travels, earth-shattering experiences at a tasting, or the ever-popular "I have a friend who has a winery and I'd love to bring their wines in."
But Deborah cautions entrepreneurs against fueling a business idea on emotion alone. "The business aspect seems to start out in a secondary position, when in fact the business aspect needs to be front and center," Gray says. "They're never going to make it until they treat it like a business."
Far from the formal affair that most people imagine, a successful business plan can be simple and must be written down. When working through an import business plan for the first time, start with items such as:
1.Competitive/ marketplace analysis
2.Mission statement
3.Geographic reach (local or national distribution, how many states)
4.Portfolio growth (how often and by how much the portfolio will increase)
5.Target market (Do you want to penetrate one specific segment or a range of price points?)
6.5-year objectives
Secrets to Scaling Your Boutique Import Business
Build a Holistic Portfolio
Putting together the right product portfolio is essential to building the right relationships and securing sales well into the future. Gray recommends that import owners "Consider the makeup of your portfolio and how you're going to appeal to people who will get behind you as a brand," and often reminds entrepreneurs that distributors seek out portfolios that they find attractive as whole. She also recommends thoroughly researching each product in anticipation of future distribution channels and possibilities.
Crack into Distribution Networks by Paying it Forward
Any import owner knows how hard it can be for newcomer import businesses to find distributors and get their wines from the winery into the hands of the consumer. Thankfully, quality distributors are not as elusive as they seem and while both sides of the table are working towards the same goal, it falls to the importer to woo and win their business during the course of negotiations.
How is that done? By adding value to the distributor.
Deborah Gray insists that boutique importers find a way to "bring added value to the distributor," and the importers who present their willingness to act as a partner – rather than a mere provider – are those who will be more attractive candidates. "Distributors expect you to partner with them to market and sell the wine, and boutique importers need to prove their willingness and ability to do these things," says Gray. Whether it's acting as a collaborative co-marketer, bringing in wine-makers for special events, providing launch money, or visiting the sales regions for trainings and tastings – the opportunities to provide support are endless, but it requires a willingness to show up and work as a team. In the end, Gray says it's about "demonstrating that you understand that this collaboration is part of the process, and that you're not just dumping wine on them. Prove that you're willing to go in and help them sell it."
Rudimentary as it may be, paying it forward is a principle that's proved critical to the survival and growth of import businesses around the world. "It's not enough to just sell wine you love," says Alleah Friedrichs, co-founder of Bliss Wine Imports, a start-up wine importer. "You need to ask yourself "am I providing real value?" In the end it's not about you, it's about servicing your customers and partners, and helping them be successful. So you do whatever you need to do so that you provide value."
Plan for Winter
One of the single greatest challenges that small/ boutique importers face within the first five years of business is their tendency to underestimate the lagging timelines and long waits required to get a new business off the ground. Most entrepreneurial endeavors suffer from steep learning curves and import businesses are no exception. With labyrinths of regulations, a saturated marketplace, and fierce competition, the landscape is always in flux and brands who aren't equipped for hard times and hardships will often find themselves left out in the cold.
"It's just the nature of the business," says Deborah Gray, any number of things beyond an importers control can delay or derail the desired timeline. "For example, promising distribution prospects may take 6 months to a year before placing their first order, distributors may merge or go out of business, and just getting the required import license can take 90 days or several months."
Don't "Make it Work"
Entrepreneurs tend to be tenacious, gritty people, who persevere through even the most crushing setbacks and challenges. But successful entrepreneurs – and successful importers – are those who know when to push and when to pull back.
Because so many boutique import businesses are born out of deep-seated passions and personal relationships, many business owners find themselves wedded to the emotional aspect of their brand rather than committed to its survival. "Emotion can override a lot of things," says Deborah Gray, first among them: objective market research. She has first-hand experience of importers who are so committed to a particular product that they are blind to the reality of the market place. They fail to recognize what's selling, what's not selling, what the competition is doing, what tends are taking off vs. what waves are crested. "They think: I want wines from this region," says Deborah, and tend to repeat to themselves a mantra of "I can make this work" even though all evidence is to the contrary.
Though shifting gears geographically or recomposing a product portfolio may be painful at first, the ability to change course and adapt is one of the most important survival instincts in the wild wild wine import business. Agility is also perhaps the single most powerful competitive advantage that boutique importers hold over their big-brand counterparts.
Pick the Right Players
"Many importers start without a team," admits Deborah Gray, though the successful brands rarely wind up as a one-man show. Top-performing businesses are those that anticipate growth from day one, even as solo-entrepreneurs are forced to juggle dozens of roles simultaneously. Anticipating growth means having a plan to strategically incorporate the right people at the right time.
But when everything needs to get done yesterday, who do you hire first?
When asked to identify the primary profiles that would form part of a boutique importer's dream team, Deborah Gray didn't hesitate in her reply: someone who is skilled at selling.
"Whether it someone with a sommelier background and a good work ethic, with connections in the market, with great wine knowledge, who knows how to source and how to sell" salesmanship is top priority. Everything else is icing on the cake. Candidates may earn brownie points for their ability to find new distribution, their knowledge of price vs. quality, finance, and management, but such attributes are not what should earn them the job outright.
Once the salesperson is securely in place, more basic human resources roles can be filled: an administrator to manage licensing and reporting or perhaps a broker to assist in marketing and sales responsibilities.
Note of caution: In her experience as a consultant, Deborah Gray has found that many importers fall into the trap of over-relying on brokers to "handle everything" without thinking through the scope of their role and the sustainability of their compensation. A broker is not a superhero salesperson. They cannot be full time and independently contracted if they are to receive commission-only compensation.
"When you're in a start-up, the first ten people will determine whether the company succeeds or not. Each is 10 percent of the company. So why wouldn't you take as much time as necessary to find all the A players?"
– Steve Jobs, former CEO of Apple Inc. –
Determining when and where to incorporate employees into your team depends on a number of different factors, including:
1.Budget
2.Desired territorial expansion
3.Business growth (increased sales, incorporation of new accounts, relationships with distributors, etc.)
4.Future vision (How many duties do you want to bring in-house into your business and how many do you want to hire out?)
5.Optimal working conditions (owner's distribution of time and energy)
Beware of the Boom: Avoid Growing too Big too Fast
Experiencing exponential growth is understandably low on most entrepreneur's list of worries – far less pressing than meeting payroll and balancing budgets. Still, skyrocketing in size without a sustainable plan can prove to be a life-threatening ordeal that can quickly put an importer out of business.
Expert recommend that boutique importers aim for the middle-tier, in terms of size and reach. Firmly planted in the middle of the pack, medium-sized importers are able to remain nimble and entrepreneurial. They are small enough to remain nimble and agile enough to respond to changes in the marketplace, and large enough to enjoy ample financial backing and fruitful distribution relationships, closing deals at both the regional and national level. This middle-tier size is a healthy haven for many boutique importers and protects against growing pains that can prove to be fatal.
Filing for permits, getting approval from the Tax and Trade Bureau for every individual label, paying the appropriate excise taxes, and navigating the murky waters of each state's unique alcohol regulations …it's all a part of getting an import business off the ground. From there, things only get more complicated. Beyond the burden of rules and regulations, the true challenge for boutique importers is carving out a piece of a highly coveted pie and competing against more established brands for a piece of the profits.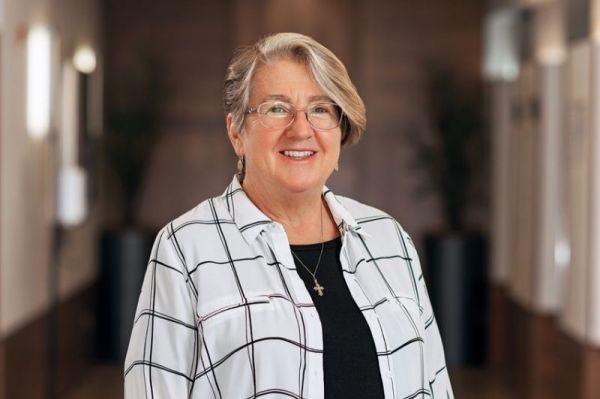 Operations and Management
With a worldwide shortage of warehouse space and logistics, MaryAnn Pisani shares with us how MHW is resolving current issues in the industry.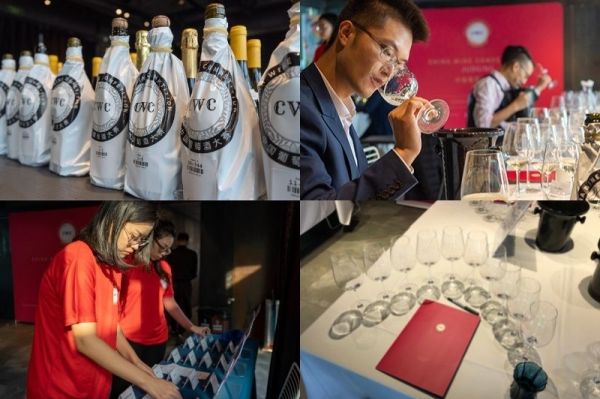 News
Wine of the Year 2017 Novak/Cabernet-Sauvignon by Novak Winery steals the show at the 2021 China Wine Competition with 6 Medals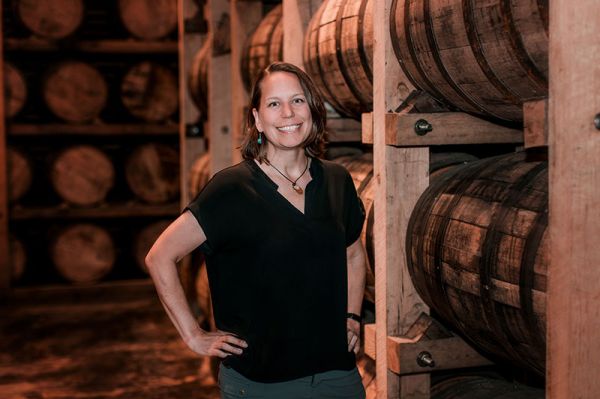 Sales and Marketing
Dallas Cheatham, RTD Portfolio Director at Brown-Forman gives us insights on the current RTD market and what's next to come.