15 minutes with Dreyfus Ashby's NY Sales Manager
In chat with Clement Puech, where he talks about the wine and spirits importing business in New York.
06/03/2020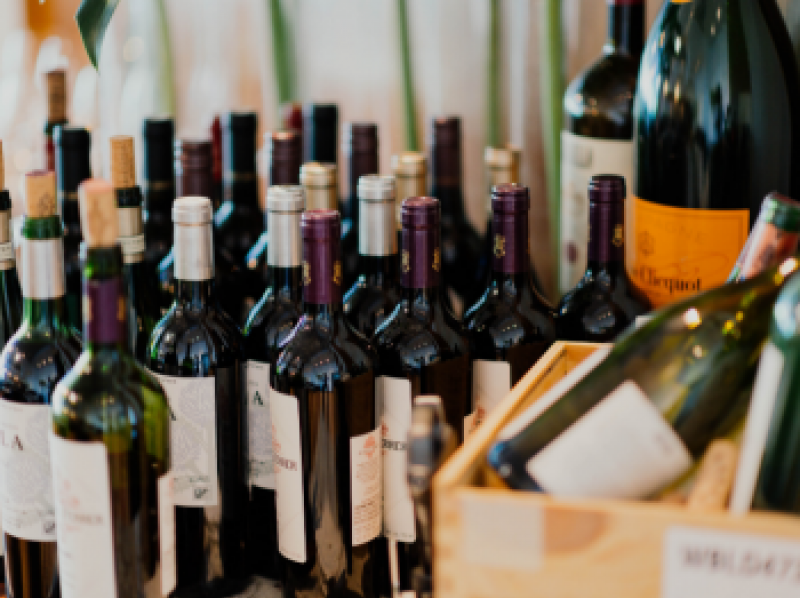 USA Trade Tasting sat down with Clement Puech, NY District Sales Manager at Dreyfus Ashby. In their chat, Clement dove into his experience in the wine and spirits world, and shared with us how importers like Dreyfus Ashby pick wines and spirits for their portfolio. He also talked about what's trending in the industry, and what New Yorkers are drinking.
Tell us a little about yourself, how did you get into the alco-bev industry
My name is Clement Puech and I am from the Basques Country (Bayonne). I turned 28 in January.
After graduating from a Master's degree in 2015 in International business in France, I decided to move to the US for personal reasons (following my heart!). I started working for Gabriella Wines Importer after meeting a vendor in a wine store quickly after I arrived in NY. As they all do, the importer was looking for a young and hungry French speaking person. After a year covering NJ state, I decided to join a distributor based in LIC, Jerome Selection. Jerome was looking for, again, a young and hungry French speaking person to help his salesforce on the NY Metro market. It is with Jerome that I learned everything I know about the NY market and my knowledge in wine. A perfect school, we would say on the field, considering that when you start working for a French Distributor on this market, you have to see at least 10 accounts a day and do in store tastings most Thursdays, Fridays and Saturdays for 3 hours. A good week at Jerome Selection or Gabriella wines is knocking on 50 doors (hot and mostly cold at first!) all around NY Metro + BK and roughly 10 hours of in store tastings / Staff training.
After 2 and a half years, I found out that Dreyfus Ashby was looking for a NY District Sales Manager. I joined in June 2019.
Tell us a little about Dreyfus Ashby
The first thing that comes to mind when I read Dreyfus Ashby is family. Family is a very important value to this extremely well established company. It is a value deep incorporated here in our NY office, but also with the wineries we work with: Drouhin of course (celebrating 140th year anniversary this year), Drappier (founded in 1808), Domaine de la Solitude (one of the most ancient families from Chateauneuf-du-Pape), JP Moueix and more, all operated by the same family.
Dreyfus Ashby imports fine wines and spirits but also a culture, which is extremely important for us latin!
Tell us a little bit about how you end up picking wines and spirits to add to your portfolio. More like what are some of the things you look at before adding a brand to your portfolio?
Once again, I very recently joined the company but I had the opportunity to work with 90% of our portfolio. Something I understood back when I was working with Jerome, after properly visiting an estate, you are able to connect with the winemaker and the product you are selling on your market. We work in a market where almost every winemaker wants to be represented. For example, it is after I worked the market with Charline Drappier then her father Michel during La Fête du Champagne, that I truly understood what the Champagne Drappier was.
Quality is key with Dreyfus Ashby. With quality, I would say that we are seeking a long and qualitative relationship. The product can be outstanding and we could see a great fit on the market, but we are also looking for a great synergy with the winemaker. I have only worked with Dreyfus Ashby sales force on the East Coast but I can strongly say that once we start working with an estate, the product is between excellent hands.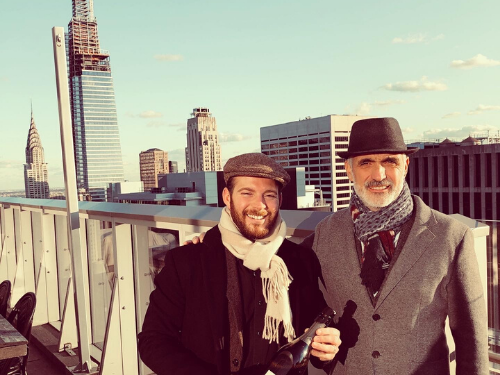 [Pictured: Clement Puech & Michel Drappier, owner of Drappier Champagne]
So New York is a tough scene to be in, could you tell us a little bit about what distributors in New York usually look for before picking up a brand from you?
We distribute with the Lauber, Fine products Division of Southern Glazer's. That division is looking for an item that has an excellent image all around the world. Speaking about the NY market, Southern has a deep knowledge and is connected with everyone here on Metro NY. With that knowledge, they know what could be the perfect product, for every single account here in NY.
I have been working in the NY market for a couple of years and what I see is that people drink wine younger than before.
According to you, what are some of the hot trends in the wine and spirits industry?
Still rose, right? With rose, I would say that Mezcal is up and coming. Mezcal, to my understanding, between the right hands, will generate a very high volume on the NY Market. Joining what I was saying earlier (question 4), the consumer is now looking for yes a trendy drink, but a quality drink. Now that we can find a $20 glass of an entry level wine in the city, there is a room for a $20 Mezcal cocktail. CBD is also coming in hot, but that will take a little more time. Which is tomorrow in NY!
The term Organic, Biodynamic, and now Natural is a big trend. Speaking more about the BK market, with the Vegan culture going up, some restaurants and stores only want to sell natural wines.
With the hard work of the region of Languedoc, we can notice some organic and approachable wines from that area now.
And what are some of the trends that have been there for years and haven't really changed as much?
To my understanding, French wine created a second entity within his customers. With being fancy, people understand that wine can also be for someone who doesn't necessarily know anything about wine.
Italy being extremely present here on the NY market, Italian wines always were and will always be big here. In terms of French wines, of course Bordeaux has always been a big player. The US market is the third largest market for Bordeaux, after China and Belgium.
What are some of the regions that New York tends to focus on? What are people drinking in New York?
There is wine for every pallet in NY. From the glass of natural wine from the Loire Valley out in Bushwick, to a glass of Drouhin Clos des Mouches MidTown, or a glass of Champagne on a rooftop, to a glass of rose from Corsica by the the Hudson River. Again, NY is such a big platform that everyone wants to have his wine represented here. As a result, the offer is outstanding. But some wines stand out of course.
There is a big demand for Sancerre for example. For several years now, people are asking for Sancerre, without really knowing how much it is or even what it is. People like Sancerre because it is easy drinking, refreshing and there are notes of fruits that people enjoy here. There is minerality and they don't have to pair it with any food. The glass that calls for another!
Reading the question again, the customer doesn't really focus on the region but more on the grape: Pinot noir, Chardonnay, Cab…
Let's talk a little bit about trade shows. So according to you, for an importer as yourself, how effective would be a tradeshow where you get to taste and meet lots of new brands to work with?
It is very important for us to attend trade shows of course. ProWein is next. It is the opportunity to travel around the world in 3 days and taste roughly between 70 and 100 wines a day. A very effective trade show I had the chance to attend was organized in a hotel, when the importer/distributor was actually meeting with the winemaker for 30 minutes in the hotel room. I find it more effective when you can actually sit down, comfortable taste, take notes and exchange with the estate more privately. Rather than standing and going booth by booth in a gigantic stadium.
It is an excellent network platform as well, see and thank the estates we already work with. By tasting, you can also have a vision of what might be coming next on your market.
So if you were to walk into a trade show such as let's say Prowein or Vinexpo, what do you expect from such shows for your maximum benefit?
In my experience, the meetings have to be scheduled. Both the importer and the winemaker have hundreds of people to see. For example, for Prowein, I scheduled a meeting between my superior and an estate I know will be there several weeks ago. I don't find it effective when you simply walk around. Getting into a tradeshow, the importer already knows: what he's looking for, what estate is at the tradeshow, where exactly he can find him and how much time he can actually spend with him.
Having experienced tradeshows from both perspectives (winemaker and importer/distributor), of course the organization. It's a lot of people, tasting a lot of wine with not a lot of time. Depending on how many times the importer has met the winemaker, I believe that a more private interaction will be necessary after the show.
And lastly, what's been your drink of choice lately?
Difficult question! I've been traveling to Quebec a lot recently and have discovered excellent cabernet franc was produced in Niagara Vineyards. But I have the choice, then a glass of Drappier Brut Nature.
Via: USA Trade Tasting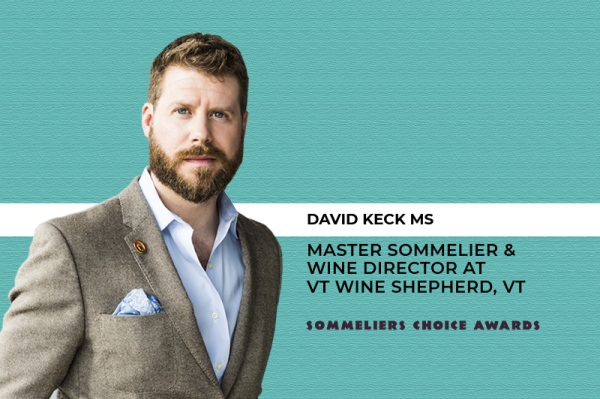 Data Insights
"Looking at results from an awards show is always interesting to see what is new, what is showing well, and what our colleagues are tasting." - David Keck MS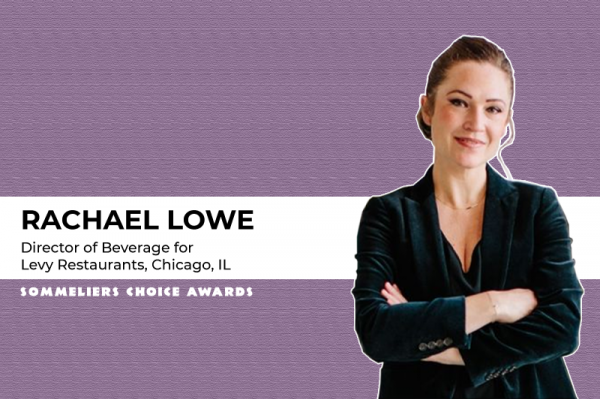 Data Insights
"Sommeliers Choice Awards is a great opportunity to be exposed to new wines, re-connect with peers and maybe get to know new ones." - Rachael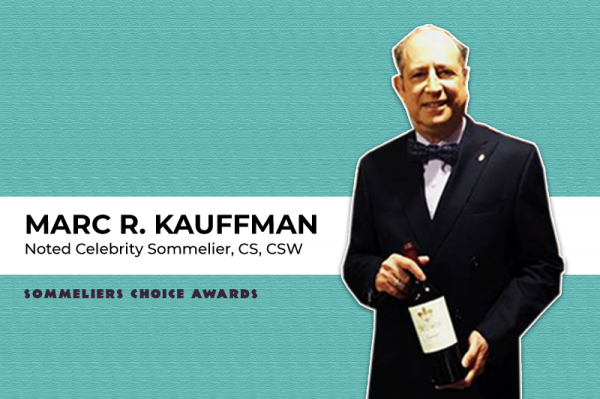 Distribution
"The sommelier of today has to be creative, flexible and entertaining." - Marc R. Kauffman