How Wine Distributors Can Work With Sommeliers Effectively
Looking beyond common business practices and growing together
04/01/2021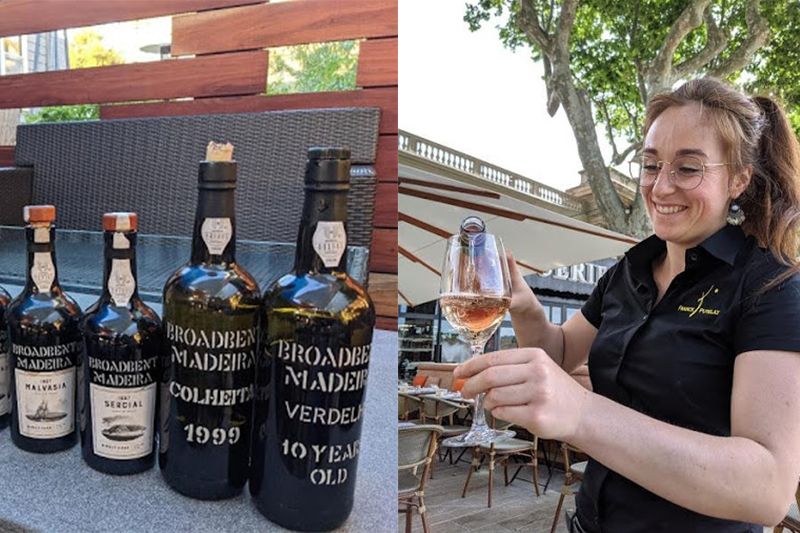 There are numerous ways wine distributors can work with sommeliers effectively. It is important to create rapport with a wine buyer by providing them with attractive beverage placements that don't collect dust on their shelves.
The relationship between wine distributors and sommeliers plays an integral part in moving products and satisfying the needs of a restaurant's guests. Both parties should appreciate and accommodate each other's unique priorities. A wine buyer demands quality and value for his guests, and an astute wine seller can source the SKUs in his portfolio that will exceed a certain demand while meeting and surpassing their sales goals.
Maintaining reorders of existent SKUs in a sommelier's inventory remains a major part of a wine seller's focus for their most successful accounts, and provides residual income for distributors. For a sommelier, it is important to maintain a deep inventory of certain brands their guests have come to expect on their wine lists, while new discoveries can also help grow the breadth of a beverage program and drive sales for both wine buyers and distributors. Sustaining a varied portfolio of beverage types will keep diners excited about patronizing a restaurant and splurging on wine orders.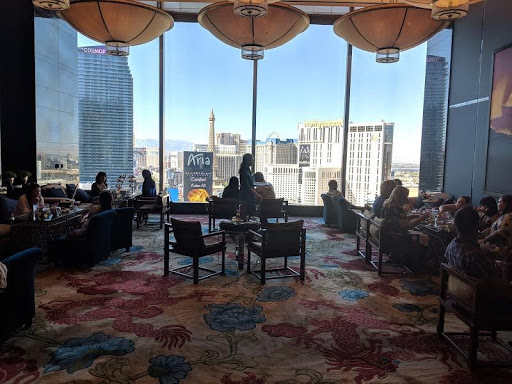 [Image: View of the dining room at the Waldorf Astoria, Las Vegas, NV- photo by T.B.]
Most wine sellers would agree that having a sommelier be enthusiastic about wines translates into robust sales growth. It's that simple. Avoid becoming just another seller in the eyes of a sommelier. Admittedly, every wine portfolio boasts more or less the same competitive clutter and consequently, a distributor distinguishes himself from the competition themselves. Reputable top-of-the-line Cabernet Sauvignons, Chardonnays, and Pinots abound on almost every distributors' books and storied producers and vineyards can seemingly be found in everyone's portfolio. Providing the perfect support tools and value-driven product placement, for both emerging and well-established beverage programs.
A distributor who is more than merely relatable and approachable certainly goes a long way, too. While being accessible and accommodating can certainly help when communicating with a wine buyer, wine sales are most effectively facilitated by understanding a wine buyer's needs. Gaining key insights into what fosters a harmonious business relationship with a sommelier can take shape in various ways. Taking into consideration inventory depletion rates, a restaurant's unique storage capabilities, their creative vision and a product's turnaround are among the common and integral components of a wine buyer's dynamic. These mainstays of a buyer's needs constitute the meat and bones of a profitable beverage program. Allowing for new and unique insight for a sommelier will always grow revenue for both buyer and seller. By providing information about quantities, broken case and BTG pricing, special incentives or promotions, trade fairs and various other programs, a distributor can keep a sommelier engaged in facilitating sales for their guests.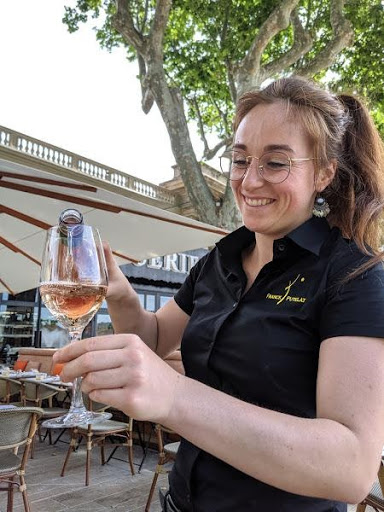 [Image: Waitress pouring wine on the patio of a popular restaurant in Carcassonne, France - photo by T.B.]
A seasoned wine rep knows to focus effort on his most loyal and responsive accounts and should accommodate them with individualized attention. Nurturing key accounts requires the ability to showcase the most attractive offerings exclusively to their territory's wine buyers.
Staying cutting edge, offering enticing incentives and accommodating realistic expectations will translate into the cultivation of efficient and lucrative sales strategies. When a wine seller offers a distinctive product, it will attract a wine buyer wishing to please his guests with an appealing beverage placement. A product deemed distinctive by a sommelier would ideally be a wine where the history, pedigree and production are irrelevant, but the wine buyer simply wishes to bring his business value and reduce inventory. It is important never to run out of stock his clientele have come to expect on their list. All of these factors need to be considered when forming a sound relationship between a distributor and wine buyer.
---
➤ Top 10 objections from the pubs and restaurant wine buyers and how to overcome them
---
A well-honed CRM can always benefit a seller, as possessing a greater insight into purchasing habits and preferences can translate to more effective sales strategies. Lessening outreach and eliminating sales pressure, not relying on personal favors and honestly earning your business should count among key components of a reliable and resilient business relationship. Selling with thoughtfulness and empathy would also be well advised. By remaining relatable and attentive to their clients' needs a distributor can work with buyers more effectively rather than merely showcasing cookie-cutter sales vehicles and humdrum beverages.
By providing insights such as current trends, what the local competition is featuring on their beverage programs and instilling industry awareness, a wine rep can grow sales for themselves and their buyers. Stellar wines from Italy are currently priced attractively because France, Spain and Germany suffer prohibitive trade tariffs. The Australian wine industry has seen their sales impacted by the Chinese market that was formerly their highest purchaser, due to recent tax increases, giving new opportunities for Chile, Argentina and other emerging wine growing regions. Gaining insight into advantageous wine placements is always enticing to an astute wine buyer.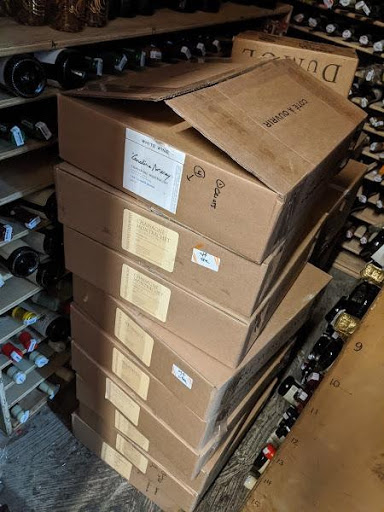 [Image: New arrivals in a SF Bay Area cellar awaiting the sommelier - photo by T.B.]
Showcasing beverages that reflect current wine buying trends, historical guest preferences and popular items remains as integral to effectively growing beverage sales as understanding and accommodating a buyers' needs and will almost always result in new product placements. Representing a brand that consumers know they can't get elsewhere could be a draw and should rightfully find a place in a successful wine list. A consumer is reluctant to pay for a wine he can get cheaper at a liquor store, after all. By appreciating a wine buyer's time and anticipating his individual needs you will stay ahead of the curve and can counter your competition effectively.
Key insight into a client's beverage program will allow a distributor to effectively facilitate sales growth. An efficient wine purveyor should be able to study a buyer's inventory, as well as their wine list and break down the possibilities of a sale into three categories:
1. what a restaurant's beverage program does not require
2. what it may require
3. and what the beverage program and current need definitely require
---
➤ Sales Reps: Tips for Importers and Distributors on How to Retain Them
---
In addition to focusing on traditional sales methods, one should remember that both buyers and distributors struggle to procure optimal placements, so let's make business fun, while allowing for an immersive experience. This effort can run the gamut of winemaker ride-alongs for wine reps or special bottlings for wine buyers that reach beyond the commonplace showing of four whites, four reds, one rosé and one sparkling.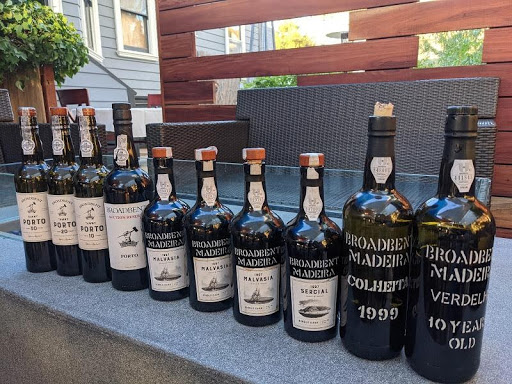 [Image: A thorough lineup of Broadbent Ports and Madeiras from a Mountain View wine tasting - photo by T.B.]
Wine distributors should be mindful of a wine buyer's desire to control costs, so don't just make it about what a wine seller needs to sell. Great service, dependability and timeliness are of the utmost importance too. A fruitful business relationship is not necessarily elusive. If you focus your efforts on servicing and helping buyers, you will earn their business in return. It's plain and simple. By helping a wine buyer to gain revenue and traffic, you will be rewarded as a wine seller as well. Offer wines that don't collect dust (the golden rule!)
A distributor should assist in controlling costs for a buyer, honor the agreed-upon price, and help manage inventory, following the perfect recipe for a mutually beneficial business relationship. Facilitating the ease of sales transactions with distributors while building growth for a restaurant by means of various effective approaches will ensure the efficiency of a business relationship between wine sellers and their buyers.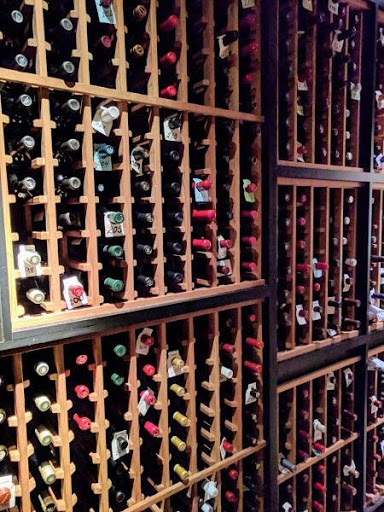 [Image: Wine cellar inside Santa Clara hotel restaurant - photo by T.B.]
About The Author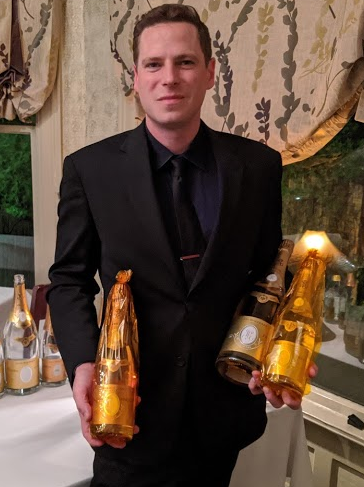 Thomas Brenner is a sommelier, beverage consultant, wine buyer, and wine writer based in the San Francisco Bay Area. A native to central Europe, Thomas has lived in Germany, the Washington D.C. area, and California. When he is not researching material for his wine writing or working as a sommelier, he enjoys traveling to winegrowing regions near and far. Mr. Brenner has been interested in geography, history, and culture from an early age, setting himself up seamlessly for a career in wine. He has performed as a sommelier in fine dining establishments encompassing all tiers of coveted Wine Spectator awards and acted as MOD and sommelier at several Michelin-starred restaurants. He has also been a wine buyer for a popular hotel fine dining outlet and enjoys coming up with unique pairings for his guests. Thomas constantly adapts to an ever-evolving set of clientele and dining environments while lending his expertise to online forums, social media, and fundraisers such as Auction Napa Valley, Pebble Beach Food and Wine, and charity dining events at smaller boutique restaurants. When he is not actively engaged in wine-related work, he spends his time with his eight-year-old daughter in and around his residence in San Jose, CA, eagerly planning his next trip to distant wine-growing regions.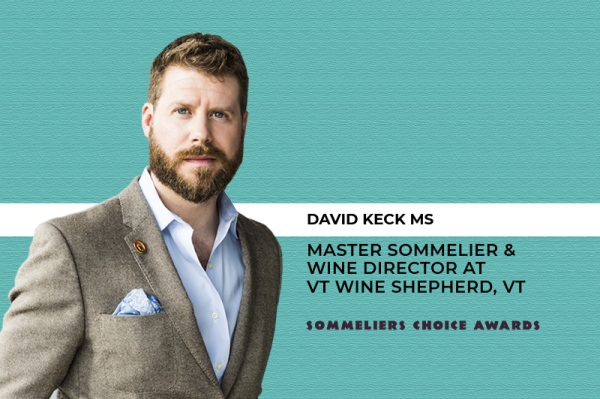 Data Insights
"Looking at results from an awards show is always interesting to see what is new, what is showing well, and what our colleagues are tasting." - David Keck MS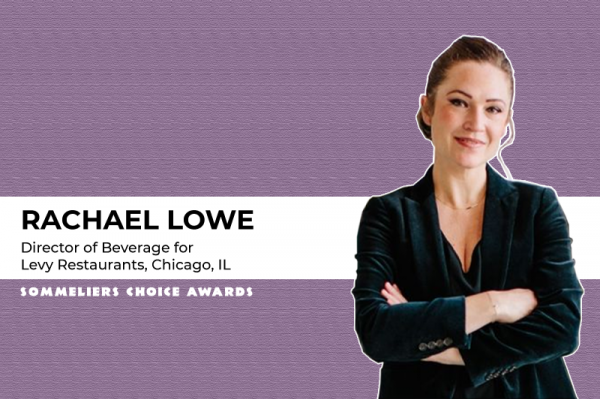 Data Insights
"Sommeliers Choice Awards is a great opportunity to be exposed to new wines, re-connect with peers and maybe get to know new ones." - Rachael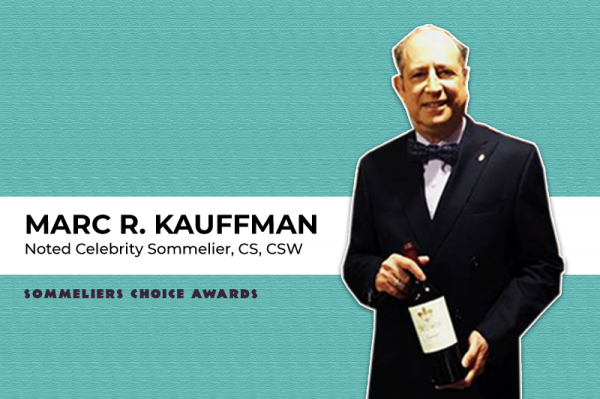 Distribution
"The sommelier of today has to be creative, flexible and entertaining." - Marc R. Kauffman