Looking Through the Crystal Ball with Broadland Wineries Chairman Mark Lansley
Broadland Wineries is an importer, bottler, and supplier of brands and private label wines to the UK, USA, and Nordic markets.
23/10/2017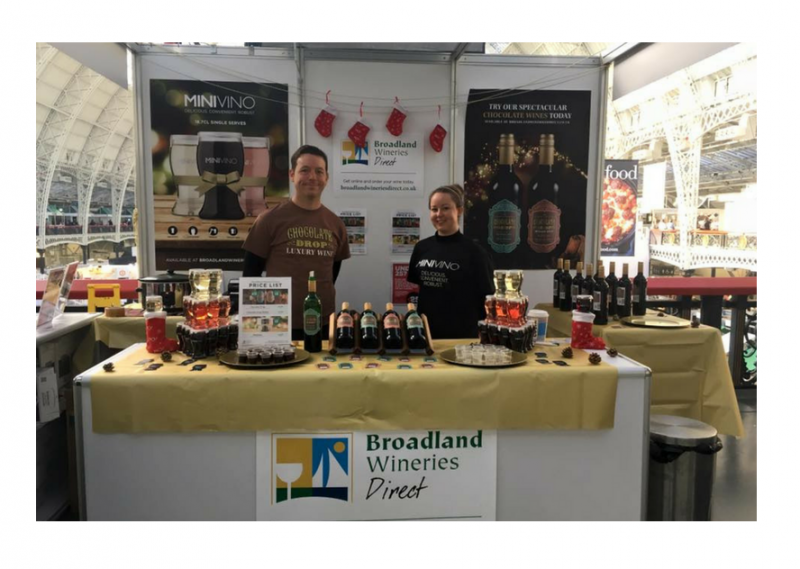 Broadland Wineries is an importer, bottler, and supplier of brands and private label wines to the UK, USA, and Nordic markets.
1.What are some new methods on-trade is using to attract customers?
In the last decade, smoking bans in on-trade establishments, the recession and supermarket price wars and the rise of the discounters all contributed to on-trade sales decreasing and pubs closing at a rate of one a day. I think because of this tougher environment we have seen on-trade companies becoming much more innovative, efficient and marketing-savvy.
By marketing-savvy, I mean that many establishments and chains, have clearly identified their specific target market segments, their needs and then designed their offering to ensure their clientele gain a much better experience going out than staying in.
All the new methods come from this smart targeting. Be it pubs and bars adding food to their offering (70% of on-trade wine serves are with food (source: Kantar Alcovision), be it wine bars with Enomatic machines and card payment systems to attract adventurous folk to sample many wine styles on-demand with their friends in a fun atmosphere, or be it a vegan-themed restaurant serving a range of vegan and lower-alcohol wines, or be it ordering low-cost, fast-serve, on-tap wines with matching food in a Wetherspoons via the Wetherspoons "App", or be it a Minivan single-serve PET wine cup where folks are on a boat or in a cinema, or be it a novel wine that leverages the "craft" wave etc etc.
There are too many methods to list here, but it is exciting in the on-trade right now, in the UK and overseas.
2. What about off-trade?
In business, one can only win by being cheaper, different or best. And I think unfortunately in the decade to 2013 we saw wine in most of the multiple grocers dragged right down into the "who can be cheapest" corner, just as price comparison websites came into mainstream use. So big supermarkets and big brands took a beating. But Aldi and Lidl focused on selling a few exclusive wines that were different, could not be easily price-benchmarked, yet still tasted great and were very reasonably priced. The "special buy" system used by Aldi helped pull in middle-class shoppers, and their market share increased.
So now, we can see the Discounters broadening their wine range, and the big 4-5 supermarkets trimming their wine ranges. So we have perhaps a de-polarisation or a move to the center ground. But to me, the winners will be those that add more value to their customers' experiences and lifestyles. This is going to need exclusive products and services that hit niche segments' needs, and this can only come from smart market research and consumer insights and scientifically robust new product development processes, which is where Broadland Wineries is investing.
3. Are Millennials the key market segment to target right now or are their numbers still small compared to other age groups?
It depends on who you are. Some of our niche on-trade customers are deliberately targeting millennials, so we design wines that we know will appeal to that segment. But some of our other customers are selling to senior sippers and need something different. And some of our customers are selling to numerous segments.
And, to your question, whilst Millennials are important, it is worth bearing in mind that over the next decade consumers aged 60+ will be responsible for an increasing share of demand in the UK, as their numbers swell, and their share of national income increases. Most future population growth in the UK will come from the over 65s: 12% growth in over 65 year-olds by 2020 vs 3% population growth and 3 million more in the next decade (source: https://www.parliament.uk/business/publications/research/key-issues-parliament-2015/social-change/ageing-population/ )
And whilst age and cohort is a very important way of segmenting, I think the key is to also look deeper, into other segmentation axis, shopping missions, and location. As a company we are fortunate because we see things from multiple countries and channels, so much of Broadlands' intelligence comes as part of our normal day to day work.
4. What are some recent trends you are seeing in bulk?
Global - Growth. World wine consumption is about 25 billion liters per annum and we estimate only about 25% of that is shipped in bulk for bottling in the market of consumption. Whereas, in the UK, bulk makes up about 40% of the c. 1.2 billion liters per annum consumed. So, it follows that, in other countries where consumption exceeds local production, it is quite likely bulk wine imports will continue to grow.
UK - Premiumisation. As bulk volumes traded globally increase, and as the quality of in-market bottled wines continues to grow, I think we will see more expensive wines shipped in bulk. At Broadlands, we already import some bulk dual varietals and some wines that retail at over £12. Multi-pot tankers containing more than one bulk wine can also help here, as we buy and bottle in smaller quantities, easing cashflow, and helping wines stay fresh.
5. What about in the private labels industry?
We have done well by offering small minimum order quantities. Our bottling facility, whilst capable of bottling a whole 24,000 tank in a few hours, can also changeover labels in a few minutes. And we hold stock of unlabeled bottles of wine for labeling on-demand.
Many of the private label wines we have designed and sold to customers have grown into small brands that deliver higher margins, sales, and points of difference for our customers.
Own label makes up 49% of FMCG sales in the UK, growing well ahead of brands (source: Kantar WorldPanel). Private label wine has a smaller share of Off-Trade sales than FMCG overall but is no exception to the growth trend at both entry-level and more premium price points. So I see no decrease in the demand for private label wines in the next few years at least. But I do see opportunities for some on and off-trade establishments to better merchandise and leverage the private label opportunity for their benefit.
6. What are your market predictions for 2018?
In the UK, I think overall wine consumption will again decline by 1%-2% in volume, due to the normal reasons, with most of this decline coming from imported bottled wines which will, due to the weak pound, have to increase more in price than UK-bottled wines. In the US and Nordic markets, I see continued steady 1% growth, because of their low per capita wine consumption, and the perception that wine is a slightly healthier and more interesting alternative to spirits.
7. How has the bottled at source wine market been affected post Brexit? Have volumes reduced, at the same time causing UK-packed wines to increase?
Bottled at source wines have increased in cost by c. 15%, whilst UK-bottled wines have increased in cost by about 7.5%. Economics says this should shift the balance towards UK-pack, but one also has to take into account other factors like the popularity of bottled at source Prosecco, where prices may be more elastic.
8. In a recent interview, you mentioned that in the US, wine labels are much more varied and engaging. Is this something that you are now trying in the UK? And how are consumers responding?
We have some new products that have been declined by the major UK supermarket chains but taken up by some other, fast-growing retailers. They will launch during the next 6-12 months and I will be fascinated to see what happens.
9. What are some new wine delivery mechanisms and formats that you have discovered recently that you will be capitalizing on?
Minivino, our PET wine cup, is doing very well for us. It is selling particularly well on boats, trains, and stadiums, where it's portability and a glass-free format is needed. Larger PET bottles also seem to be gaining interest in the Nordic countries.
We are also adding Zork and champagne-style bottle capability to our sparkling line. And we are installing a new system that will allow us to determine the exact mix of Oxygen, Carbon Dioxide and Nitrogen we want in each wine. Some of our customers are quite scientific and will love to taste samples of varying gas ratios.
Finally, we also have another format that is under development with a partner. If it works well, it will span on and off trade. I am hopeful we will be trialing it in some on-trade venues during the second half of 2018.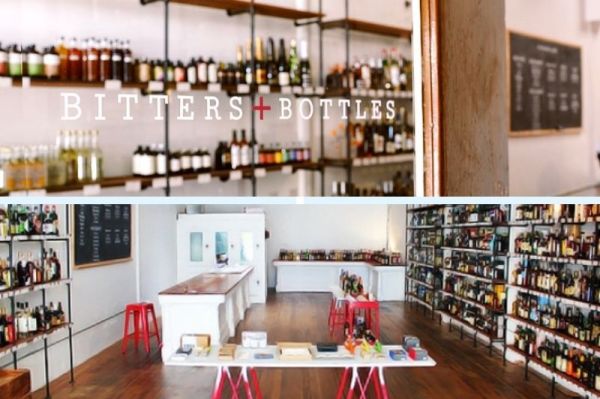 Sales and Marketing
Rachel Malm is well placed to know whether a new spirit brand is going to work or not, for that is what she does every day in her job as associate at Bitters in Bottles in San Francisco.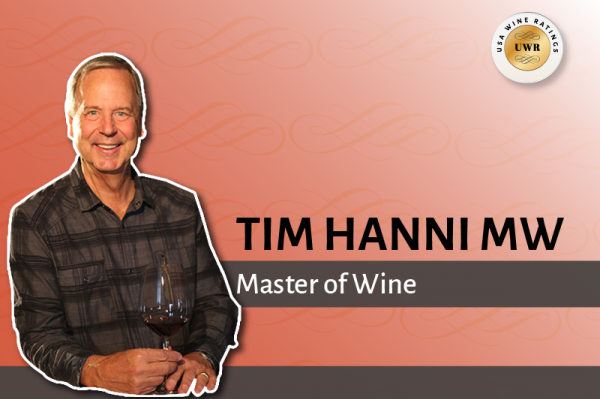 Sales and Marketing
Tim Hanni MW explains how USA Wine Ratings brings consumers closer to wines they are genuinely going to like.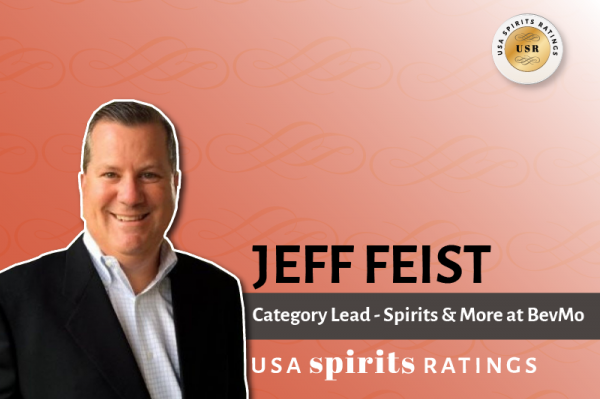 Sales and Marketing
"Giving a rating to just liquid, blind has its place in the market and is very important, but that is different to when I have to decide what to put on the shelf. The USA Spirits Ratings competition is closer to the way I make chain assortment decisions". - Jeff