Vias Imports on wine demand during the pandemic
Hear from Giuseppe Capuano, Vice President at Vias Imports, on what the current situation is in terms of wine demand, safety, and what's next for the import firm.
07/05/2020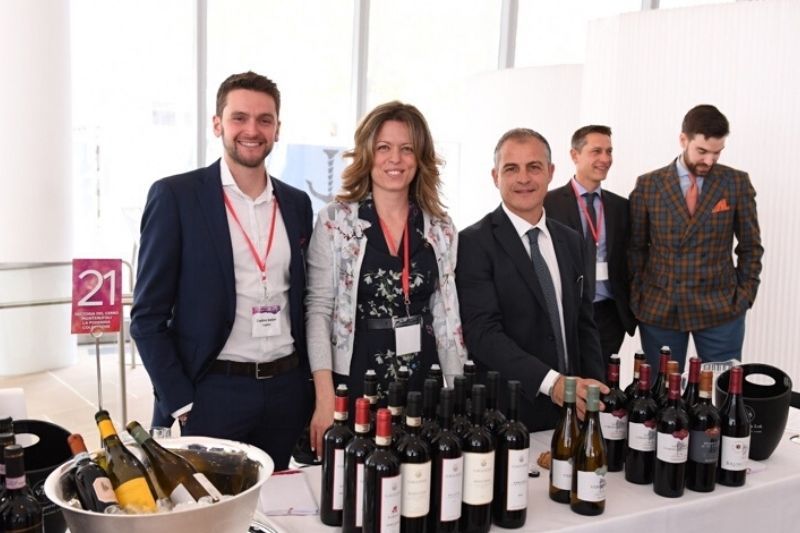 With the pandemic at hand right now, Vias Imports has changed their way of working in several different ways, just like any strong importer would do. As a leader, you need to mold and work with the situation in hand, and that's exactly what the leaders at Vias, including Giuseppe, have done.
Today, we caught Giuseppe on a morning call, with him getting ready to work. Luckily, Giuseppe was able to share some of the ins and outs of the current situation, how Vias Imports is handling it - and what the demand for wines is looking like right now.
Established in 1983. Vias Imports is a New York based wine & spirits importing firm. Their portfolio mainly focuses on Italian wines in the US.

"The idea was to bring Italy's indegenous wines to the USA for people to enjoy them, and see that there is something beyond the regular wines" said Giuseppe Capuano, Vice President at Vias Imports. Along with Italian wines, Vias Imports also works with France, Spain, New Zealand, Lebanon, and other countries where they can discover unique wines to bring to the US.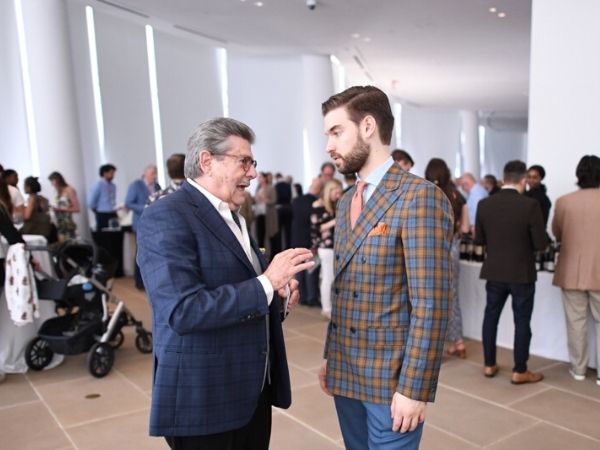 [ Pictured: Founder and CEO Fabrizio Pedrolli with Federico Zanella (Italian Portfolio Manager ) ]
The current situation
"With the on-premise business completely collapsed, we lost 50% of our business" said Giuseppe, when asked about the current situation at Vias. Just like any other business, Vias Imports has also faced a major hit due to the Covid-19 outbreak. Most of Vias Imports' business was done through on-premise establishments, due to the premium wines and unique wines that they offer.
We then went ahead and asked Giuseppe about the number one priority for Vias right now, and just like any great leader would, he said exactly what we thought he would - with his voice resonating a sense of pain and worry through his words, yet the motivation still shining through. "Our number 1 priority is the safety of our staff. Right now, everybody is working from home so we don't put anyone in danger"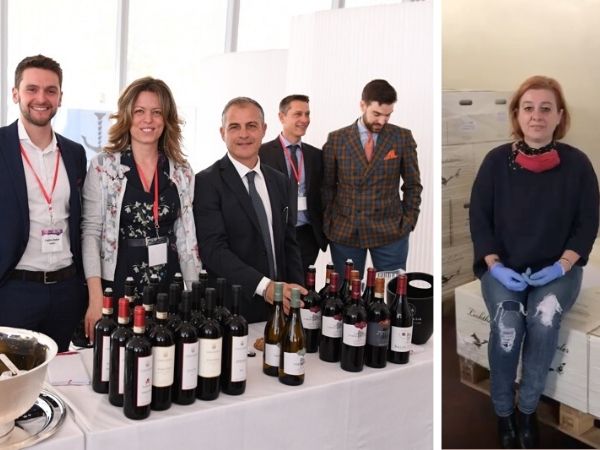 [ Team of Vias Imports ]
The other thing that the firm is facing, just like everyone else, is cost. So here, the question to Giuseppe was, how are you managing costs right now? "So right now we have most of our staff, but we don't know how long that will last. So, to cut costs, we've stopped purchases and sourcing, and we're focusing on depleting the stock we already have in hand" Giuseppe replied.
Demand on the ventilator… sort of
We know the demand for wine is high right now, since consumers are definitely stocking up. However, for importers like Vias Imports, who focus more on the quality of wines, the varietals of wines, and on offering their customers a different experience, things are a little different right now. Speaking to Giuseppe, we found out that while some brands might think that introducing something new might work right now, it might not be the best tactic.
Giuseppe explained this in his words, saying "Right now, retailers don't want anything new. They want something their customers already know, they want wines that people will buy. No one wants a new product that might not make it off shelves"
He went on to tell us that what consumers are looking for right now is wines between $8 to $16, basically wines that are good, but are not heavy on the pocket. "So what we're doing is exactly that. We're kind of giving retailers the usuals, Chardonnay, Pinot Grigio, because that is what US consumers are buying right now"
The game is all about supply and demand. You have to give what the customer wants, and even though the premium demand seems to be on the ventilator right now, demand for daily drinkable wines that the US audience is familiar with is very high - and that's exactly what Vias is supplying to their retailers as of now.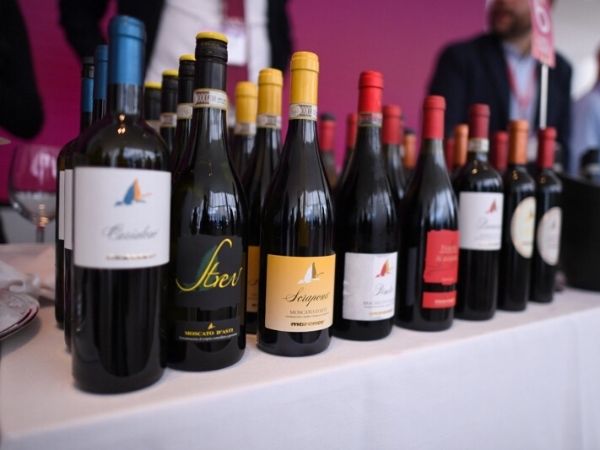 [ Wines at Vias Imports ]
Vias explores…
Right now, for anyone in the business, the best thing to do is find a distribution channel that will work for them. It's hard, with on-premise establishments closed, but then again, the demand for wine definitely hasn't gone down. Instead, people are actually asking for more wines so they can stock up. This wave has welcomed the fast moving series of deliveries, pick-up services, and e-commerce. Vias, being no exception, has also started working with the online world, as they're trying to delve into a sector which will help lift them up again.
"We've lost all our on-premise business, but we still need to work. So, at Vias, we are exploring the e-commerce side, because that seems to be booming day by day. So we're working on websites, we're working on collaborations with retailers and other off-premise establishments so we can get back on track and gain some income" Giuseppe explained when asked about what Vias is doing to build up some sort of income, and venture out.
What's next?
Giuseppe came to a pause when we asked him what's next for Vias. We could sense the ideas flowing through his head, and how much motivation he had to pull through during this time. "Right now, we can't really predict what's going to happen, but we are ready to pull through and work for what's going to happen. So I know that even after things settle down, people are going to be wanting more value products, so that's something we'll be venturing into" said Giuseppe.
All in all, importers and distributors are facing the hit just like any other business, and just like Vias is doing, it's important for businesses to mold themselves around the current situation, because in the end, business has to go on.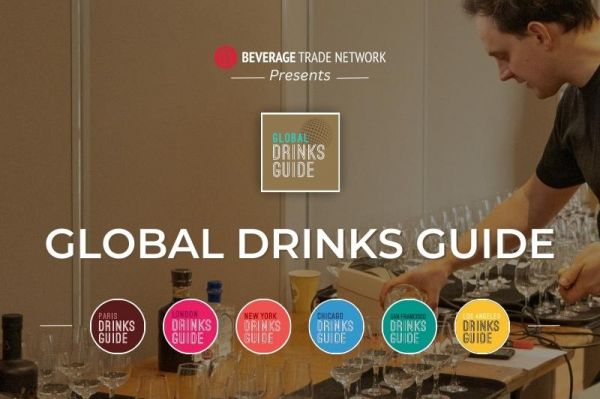 News
Beverage Trade Network's Global Drinks Guide entry process is now open for 2023. Time to list your brands by city and connect with drinks enthusiasts.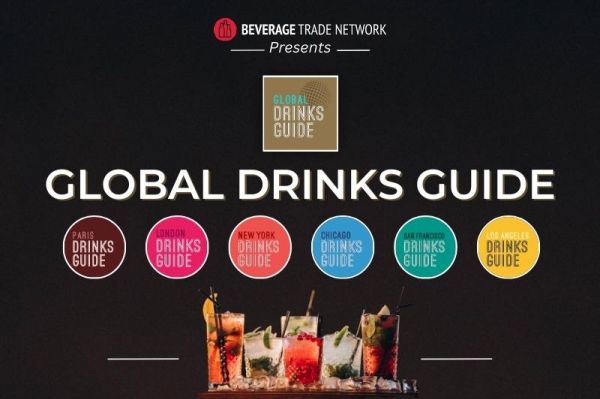 News
2023 Brand registration for Global Drinks Guides is now open. This includes brand reviews, listing, and more for global city drinks guides.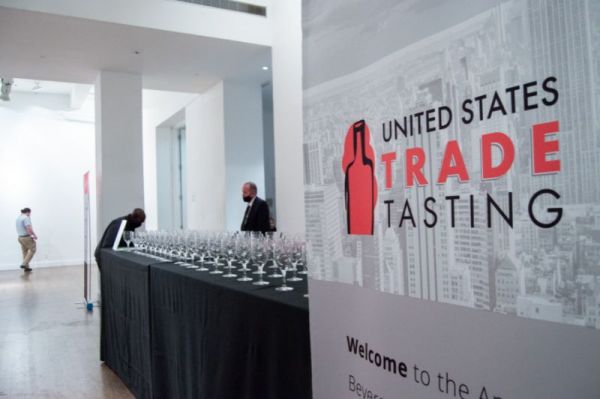 News
The 6th annual USA Trade Tasting is all set to happen in Chicago on October 12-13.