Shawn Schiffer On What Epic Wines & Spirits Is Doing During The Pandemic
In conversation with Shawn Schiffer from Epic Wines & Spirits, who talks about how they're dealing with the current crisis.
28/04/2020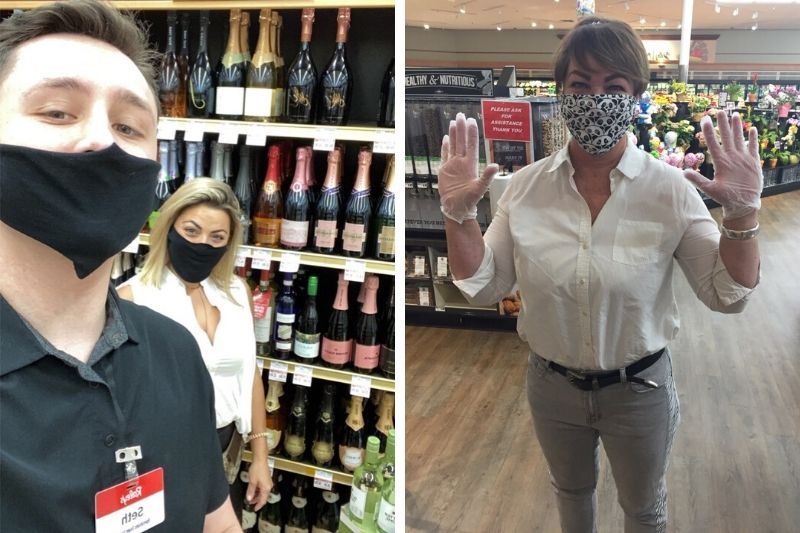 In our chat with Shawn Schiffer, CEO of Epic Wines & Spirits, we talk about what distributors are going through, how they can overcome the current crisis, and what they can do to mold themselves to the situation.
Importers and distributors play a huge role in the supply chain, and with the Covid-19 outbreak, distributors have taken a large hit as well. Of course, with on-premise establishments shutting down and brands starting deliveries, distributors have had to twist their ways a little to sustain their businesses.
With Shawn's excellent leadership skills, his experience, and his passion for the drinks industry, he has been able to work with the situation - and that's exactly what powerful leaders do.
Apart from the safety of your staff, what's the number 1 priority for your business right now?
The disruption in our business by the closing of the on-premise channel and restrictions on personal movement in California has left us focused on managing the reduction in revenue to keep as many of our team employed as possible. We are also working very hard to ensure that our customers are serviced in this very challenging environment
How are you handling your employees? Have you let go of some? Are people working from home? Are warehouses still open?
Unfortunately, the dramatic reduction in our revenues has forced us to furlough a small number of our employees. We hope and intend to bring these folks back as soon as we can. It's extremely difficult to deliver that message to good, hard-working team members who are in the middle of an awful situation through no fault of their own.
Our office-based employees have been working from home since early March. Our warehouses are open, and we are taking extra precautions to keep our team members safe in line with the personal safety recommendations from our government health agencies. We are fortunate to have dedicated team members who continue to report to work and allow us to service our customer base.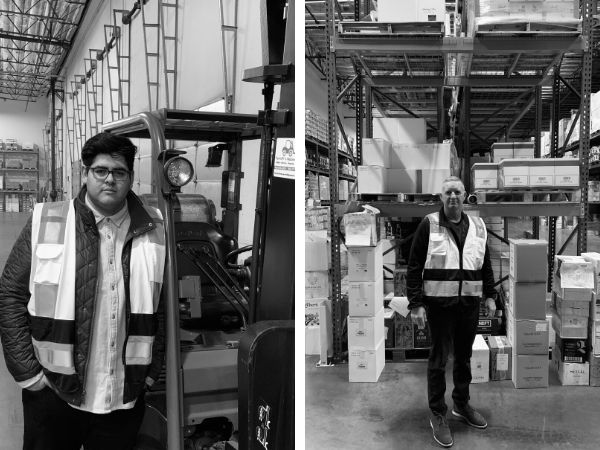 [ Pictured: Warehouse Team, Epic Wines & Spirits ]
With all on-premise establishments closed, what are importers and distributors doing right now? Are you working closely with retail? Or are you still supplying to restaurants that are delivering?
While on-premise establishments can sell alcohol for takeaway, the volume is not enough to support business as usual. We have repurposed some of our sales team members to help service the shift of volume to the off-premise.
Merchandising services consistent with state regulatory restrictions are a value-add to off-premise retailers. These retailers are already strained by their own staffing challenges and by the rapidly changing—and sometimes anxiety induced—purchasing behavior of off-premise shoppers.
In the on-premise, the servicing of accounts providing alcohol takeaway is challenging, but we're trying to be accommodating with deliveries, credit terms and other operational activities. We want to support these operators who are fighting for the survival of their businesses.
What does your demand look like as of now? What are your clients asking for? Or is everything at a pause?
Both consumers and retailers are gravitating toward brands they know and trust through years of presence in the market. Requests for anything out of the ordinary have been limited.
An interesting phenomenon on the wine side has been the popularity of wines priced between $20.00 to 25.00 retail in the off-premise. Sales in that price point are up, which may reflect consumers' desire to purchase higher quality without the mark-up they see in on-premise establishments.
The data indicates that about 65% of people have ordered food for takeout or delivery in the last few weeks, but relatively few are adding alcohol to their orders. This means on-premise operators are still trying to find ways to ensure beverage alcohol is added to their checks.
Among those on-premise establishments that continue to operate, it looks as though declines have hit a stability point and are not getting dramatically worse.
Are you looking to spend this time in sourcing? With all trade events closed down, how do you plan on sourcing? are you talking directly to the brands, let us know
We've had to put a pause on sourcing new items for the moment to focus on servicing existing suppliers and customers. Our customers are streamlining their operations right now, which does not leave much room for innovation or changes in assortment.
Also, government restrictions on physical proximity and travel have made in-person tastings and demos impossible. We've seen some great examples of virtual tastings from our supplier partners, and these tend to highlight existing products. New product distribution and innovation is a real challenge under current conditions. We've also seen a significant drop-off in the number of inquiries from potential suppliers looking to move into our market.
Has your way of sourcing changed at all? For example at first you might be focused on the packaging, but now you might only be focusing on the price due to demand. Has your criteria for sourcing changed due to the current times? And what is your criteria?
The question we're concerned with now is what will sourcing look like when the pandemic is over? A big consideration in sourcing is product suitability for customers within a given market. We could potentially see a seismic shift in markets when restrictions on movement are eased through changes in channel mix. Certain customers may be unable to resume operations. The conditions we see when we emerge from this may require a reevaluation of the products we source for our assortment.
What are some of the ways in which you've cut costs?
We've put a freeze on travel and eliminated any spending that is not absolutely essential. We've suspended some extra employee benefits that we intend to bring back as soon as the crisis ends. Our management team has also forfeited their reimbursement for certain expenses in order to help contribute to our cost cutting measures.
And are you working on something that will generate revenue towards the company?What is your current source of revenue for the company?
We continue to service our off-premise customers and those on-premise customers that are offering alcohol for takeaway so our revenue model hasn't really changed even though the channel mix has.
We expanded our delivery and warehousing operations a few months ago. We'll continue to try and attract new suppliers who are additive to our portfolio once things normalize.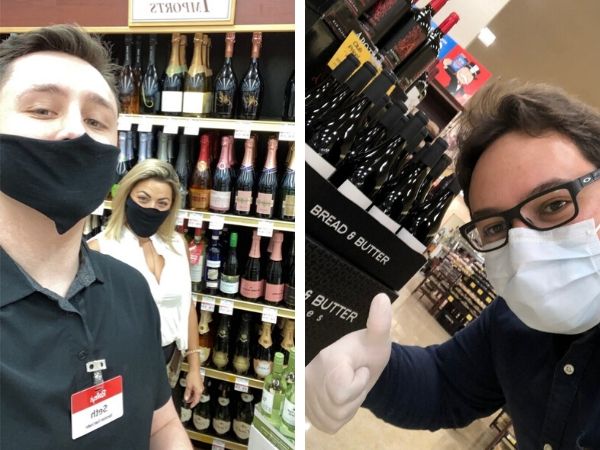 [ Pictured: Epic Wines & Spirits Team during Covid-19 ]
Let's talk about digital media. How can importers and distributors make the most out of digital media during these times?
Consumers and customers both have a lot more time on their hands these days to be more available to receive digital content and be more receptive to it. We're trying to keep a steady drip of content flowing both internally and from our supplier partners. Many of our supplier partners have done amazing work in trying to educate people about their brands and generate awareness so we're leveraging that.
What would be one tip you would give others in the business during this time?
What our team members have told me they appreciate most during all of this is honest and clear communication. They know that our leadership team is going to make tough decisions and that they will not get all of them right. If you let people know where they stand as candidly as you can during a time when there are lot of things beyond their control then, if nothing else, they know they are being treated with respect and can rely upon you to tell them the truth.
From where you stand currently, have you thought about what's next? Let us know what's next for Epic Wines & Spirits
When this is over we want to look back and see what we've learned by enduring it. How can we be better prepared if it happens again? What could we have done better in terms of how we cared for our employees and serviced our customers? Did the disruptions to the market and to daily life in California force us to adopt new ways of working that we can utilize to be even better as an organization once things return to some sense of normalcy? These are all things we want to examine thoroughly.
Outside of that we want to ensure we bring back the employees we had to furlough and to continue to make investments in our team members and our business to be the distributor of choice for our supplier partners and customers.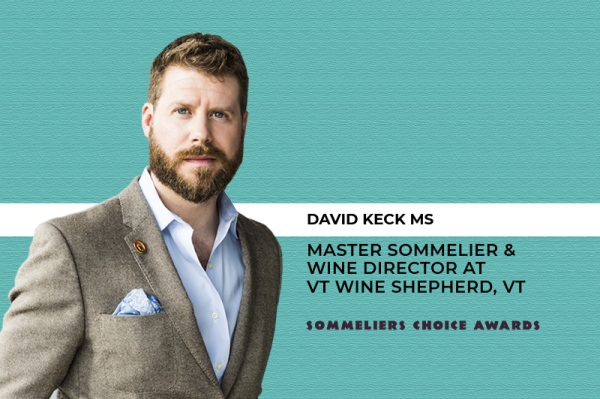 Data Insights
"Looking at results from an awards show is always interesting to see what is new, what is showing well, and what our colleagues are tasting." - David Keck MS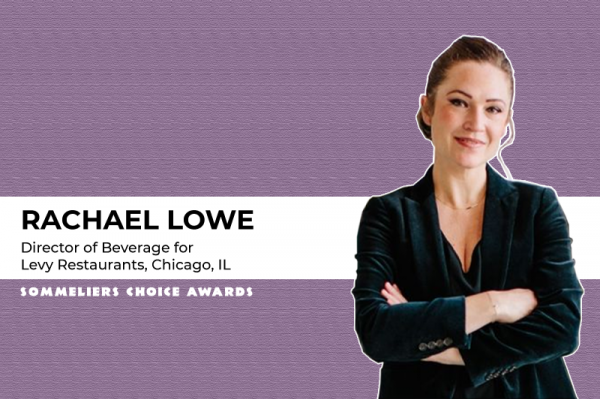 Data Insights
"Sommeliers Choice Awards is a great opportunity to be exposed to new wines, re-connect with peers and maybe get to know new ones." - Rachael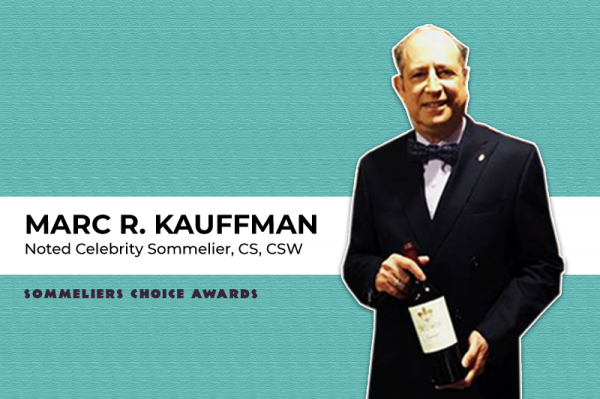 Distribution
"The sommelier of today has to be creative, flexible and entertaining." - Marc R. Kauffman