Navigating through the struggles of warehouse space
With a worldwide shortage of warehouse space and logistics, MaryAnn Pisani shares with us how MHW is resolving current issues in the industry.
01/01/2022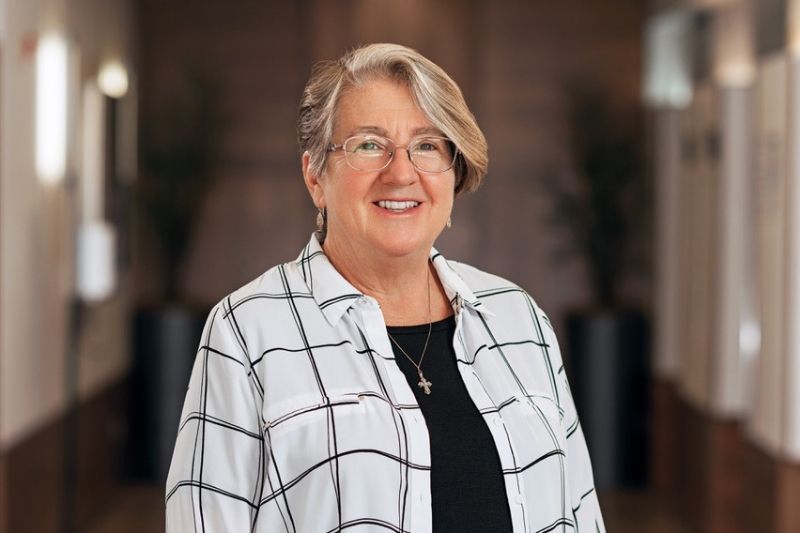 Over the past year and a half, the alcohol beverage industry has seen many changes due to the strike of the pandemic. One of the major issues the industry is facing right now is the lack of warehouse space, labor, and logistics.
Today, we spoke to MaryAnn Pisani (Chief Revenue Officer at MHW Imports), who dove into the ins and outs of the challenges the industry is facing, and what's next for brands, bars, restaurants, and retailers.
[[relatedPurchasesItems-28]]
Pisani started out with the company as one of the first five employees. "I actually started part-time to assist during the early days. I was employee #5, and my part-time job quickly accelerated to 45-50 hours a week," says Pisani.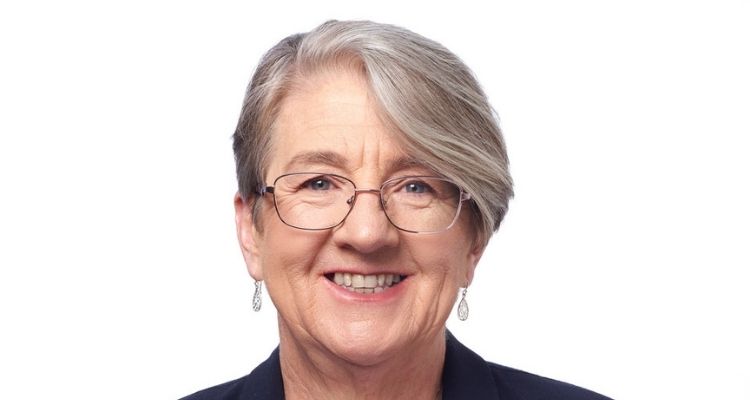 In her early days with MHW, Pisani was involved in many areas, including regulatory, operations, logistics, and accounting. She then moved up through the ranks in the operations area, eventually becoming the Chief Operating Officer for MHW. Over the years, Pisani got involved in the business development sector, which brought her to her current position, where she oversees the sales and marketing areas and is also responsible for new business and client retention.
According to you, what are some of the things a brand needs to focus on, whether product-based or marketing-based, before entering the US market?
Determine the appropriate price level for your product and who you are competing with and if the pricing covers all expenses and profit margins. Determine the best markets to launch in and keep the number of markets to five or less initially, preferably one to two. Do some sampling in the key markets chosen, have an adequate team on the street, have a presence on social media, and engage with followers.
How do you work with brands outside the US to give their consumers a more personal and DTC-type experience?
MHW has Direct-to-Consumer capabilities in select US and EU markets, so we advise our clients on how to take advantage of those markets and help guide them in regard to the sales and shipping regulations. Compliance is a big part of this puzzle because there are so many market-specific nuances. Additionally, e-commerce has become a major revenue stream for brands, especially during the pandemic, so we've partnered with all of the major e-commerce players to provide special introductory rates and/or promotional content to our clients. This is especially helpful for our newer or smaller brands.
When it comes to brands entering the US, what are some of the conflicting legal systems/paperwork they generally face?
It is necessary to navigate multiple regulatory layers first at the Federal Level (the need for a Federal Import permit), then at the state levels (the appropriate licenses needed to sell into the state), and the expertise to navigate what needs to be done in terms of label submission at the federal level and brand label registration/price posting and reporting at the state level. MHW has all of the necessary licenses and certainly the expertise to guide our clients through these complicated systems.
What are consumers in the US drinking and what are they looking forward to next?
Certainly, hard seltzers and spirits-based RTDs are trending heavily with lots of innovation. Unique packaging, i.e. canned wine and pouches, ice pops, and premade shots are all of interest, especially for the off-premise. We are also seeing a big uptick in tequila and mezcal. Whiskey and gin are also seeing new growth. As always, vodka continues to be strong, while wine continues to attract a wide age range.
What is one of the major issues the industry is facing right now?
There is currently a worldwide shortage of equipment, space, and labor in the logistics/freight arena which is creating massive supply chain issues. Consumption in all areas is up, and certainly, we are seeing a big uptick in beverage alcohol volume.
How is this affecting drinkers?
We are not at the point that there is a "lack" of product out there, but we are at a point where that favorite wine might not consistently be on the shelf, and there are and will continue to be financial effects. Given all the extra costs the suppliers and distributors are facing, the additional costs are trickling down to the shelf price. There are a couple of things that are helping to stabilize the pricing: one is the removal of the tariffs and the other is the Craft Beverage Modernization and Tax Reform Act (CBMTRA) which has lowered the federal tax on certain beverage alcohol categories.
How is this affecting bars/restaurants/retailers?
Lack of staff and truck shortages are making deliveries more erratic, and it is important for retailers/bars/restaurants to order ahead of time and not wait for the usual Thursday order to stock up for the weekend. If you don't order sooner, you may find yourself out of stock for the busy times.
What are some of the things MHW is doing to keep delayed logistics in control?
At no extra service expense to our clients, we have hired more logistics staff to monitor shipments and inventory movements and stay on top of carriers, forwarders, and warehouses to get the best outcome possible for our clients. We're dealing with these complex variables across thousands of products, so we couldn't be more grateful that our logistics managers have been with us for many years and are able to handle any situation that arises.
Is there anything suppliers can do to help out in such a situation?
Similar to the retailers, planning ahead is the best advice. Load in a bit before needed to give a cushion to longer shipment times. If you don't allow yourself the extra room, you may end up with empty shelves or having to pay much higher costs, i.e. airship to make an event.
How does this depict the future of wine (availability, pricing, etc)?
The global shipping and supply chain disruptions are anticipated to continue for the next few years. It's an urgent area that our world leaders are trying to solve. Biden is making an attempt to build checks and balances into ocean carrier pricing with the Ocean Shipping Reform Act of 2021.
We may see smaller suppliers reducing their distribution footprint slightly, or being more measured in the markets they choose. Certainly, for all brands, margins will eventually be affected across the chain, including higher pricing with consumers at the retail level. However, given that premium and super-premium wines surged ahead in 2020, consumers are unlikely to decrease consumption from slight pricing increases.
And lastly, MaryAnn, what have you been drinking lately?
I spread my drinking choices around. My favorite drink is a Paloma with either Tequila or Mezcal, but I do also like strawberry basil drink with gin. I love wine when I can manage to pair correctly! I am also enjoying some of the hard seltzers and the spirit RTDs. Of course - all in moderation!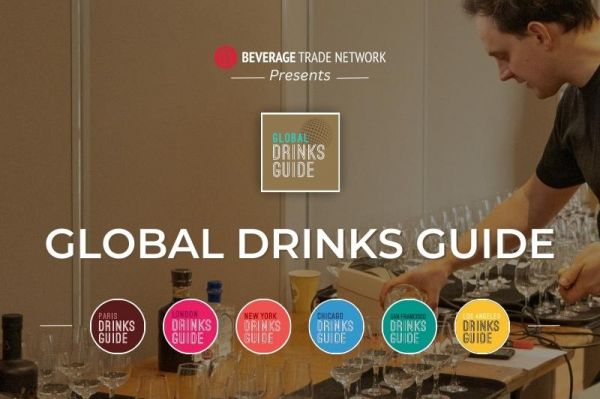 News
Beverage Trade Network's Global Drinks Guide entry process is now open for 2023. Time to list your brands by city and connect with drinks enthusiasts.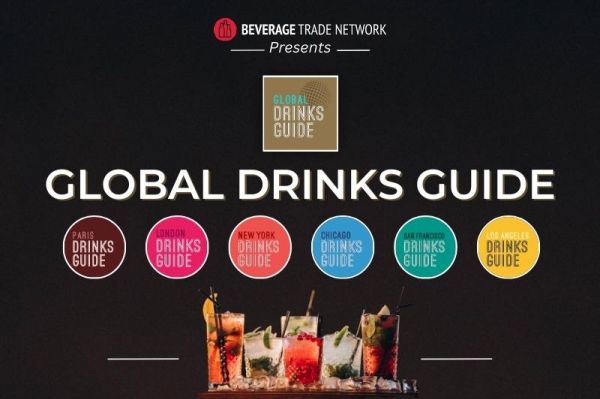 News
2023 Brand registration for Global Drinks Guides is now open. This includes brand reviews, listing, and more for global city drinks guides.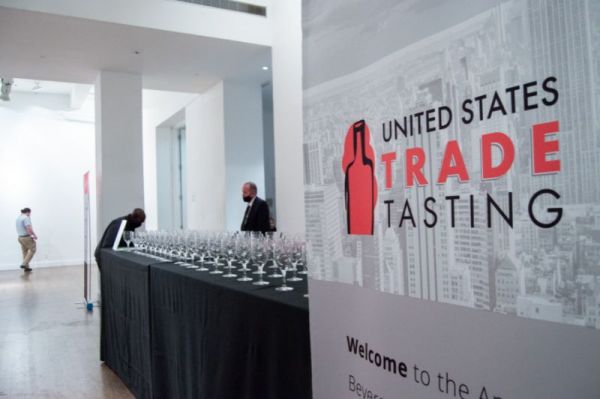 News
The 6th annual USA Trade Tasting is all set to happen in Chicago on October 12-13.