The Owner's Scorecard
How well do you know your distribution business?
05/02/2017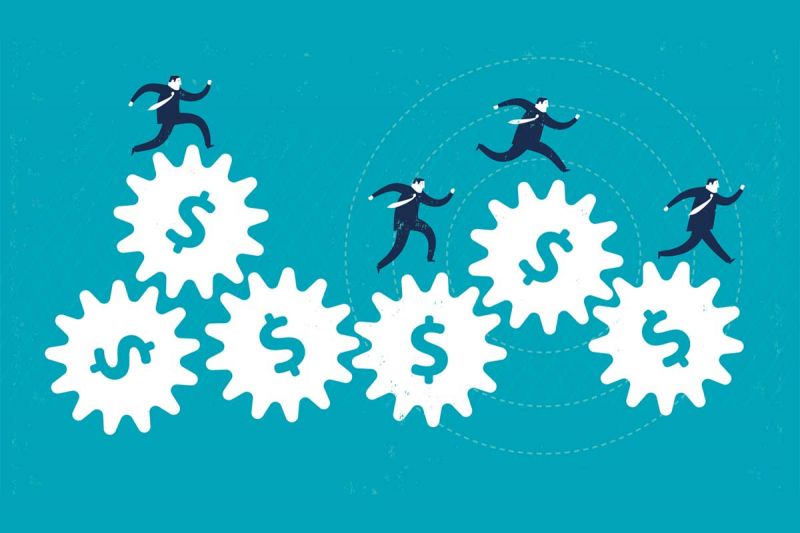 Wouldn't it be a perfect world if you could assume each and every one of your employees was delivering their best performance?
Unfortunately, no matter how great a team you have put together, there are always team members (or even whole divisions) that need continual guidance and effective training agendas.
Using frequent performance management reviews can quickly identify shortcomings, reward top-performers and ensure the right development programs are in place to properly align employees with your business goals. Actively exercised, performance reviews can create a deeper understanding of everyday tasks and help team members understand how they can do their jobs better. The information gathered can detail your company's progress (or regress) in a wide range of selected categories and allow you to effectively set and re-set benchmarks.
As the owner of a beer, wine or spirits distribution company who strives at providing excellent services to your customers, you should be continually asking yourself the question, "How well are we really doing?" Implementing regularly scheduled performance reviews will help you create a healthy workplace environment in which you can focus on the most important issues affecting your business.
Here is an outline of the control and review questions all beverage distribution management teams, should be including in their evaluation programs.
Sales and Marketing
1. Sales Volume
A. When was your last review on your company's volume performance—by brand, by SKU, by channel, by sales route, by population segments? Who are your top retail chains? Who are your biggest accounts?
B. Has your organization established volume targets by brand and SKU for next year?
C. Do you have unexplored niches or segments that you feel growth will come from?
D. Have you allocated resources to develop those unexplored niches?
Your sales volume information should be readily available to all team members and actively updated by you or management.
2. Distribution (For each major brand in the house):
A. What are your established off-premise distribution goals?
B. Do you have simple distribution goals (1st 60, 90, 180 days)?
C. Do you have multiple distribution goals (1st 60, 90, 180 days)?
D. Have you identified non-buyers?
E. Have you created an account distribution survey (semi-annual, annual)?
F. Have you published and posted a "most wanted list?"
G. Have you created sales incentives for this "most wanted list?"
3. Merchandising:
A. Do you employ merchandising personnel (weekdays and weekends)?
B. Do you utilize shelf space management technology such as JDA Prospace, Nielsen Spaceman, ezPOG or Shelf Logic Enterprise?
C. Do you conduct an effective off-premise retail development program?
D. Do you conduct a shelf space management development program?
E. Do you conduct a display program?
F. Do you conduct a P.O.S. placement and evaluation program?
G. Do you conduct an on-premise retail development program?
4. Sales Call Frequency:
A. Is an established call frequency program utilized by the sales team that calls on key potential accounts and includes regular calls to non-buyers?
5. Co-Op Advertising:
A. Does your organization supplement (where legal) your major suppliers' media efforts through support of local marketing programs?
6. In-House Incentives:
A. Do you participate in all major supplier incentive programs?
B. Which incentive programs were most effective? How can these be used to help move non-performing brands.
C. Do you provide in-house incentives to sales personnel to maximize sales and merchandising efforts and reward accomplishments?
7. Sales Promotion:
A. Do you conduct (where legal), brand promotion and special events to sample customers, excite retailers, and create a favorable public image?
Sales Management Systems
1. Annual Business Plan:
A. Do you provide an annual business plan to your major suppliers?
B. Is the plan reviewed monthly and updated quarterly?
C. Are action plans communicated to personnel?
D. Is progress on goals monitored and communicated?
2. General Management System:
A. Are principals available during all regular operating hours?
B. Is there an alternate operations manager (GM) appointed who has decision making authority?
C. Is a call frequency established for all top management?
3. Sales Management System:
A. Are weekly sales meetings conducted?
B. Is a call frequency established for all sales personnel?
C. Are sales "score-cards" posted?
D. Do sales personnel know their shelf space objectives?
E. Do sales personnel execute a planned display program?
F. Are action plans developed to improve shelf management?
G. Do you communicate and review results vs. action plans to all sales personnel?
4. Brand Management System:
A. Have you appointed an appropriate number of major supplier brand managers?
B. Do major supplier brand managers devote the appropriate amount of time to brand management assignments?
5. Draught Beer Management:
A. Do you post draught account and "Most Wanted" lists and provide regular follow-up on accounts?
B. Do you have an appointed draught manager responsible for draught sales programs?
C. Do you hold regularly scheduled promotions in these "Most Wanted" on-premise accounts?
6. Point-of-Sale Management:
A. Is P.O.S. properly stored?
B. Does inventory system include warehouse and retail trade?
C. Is paper P.O.S. organized and readily accessible to all sales personnel?
D. Does a neon repair program exist?
7. Cultural Market Management:
A. Where applicable, do you develop and implement cultural marketing programs?
B. Are cultural market programs included in your Annual Business Plan?
8. Management Development:
A. Do you provide training programs for personnel?
9. Community Involvement:
A. Are you and management personnel actively involved in community events and service groups?
B. Are you actively involved in alcohol responsibility programs or similar programs that positively promote beer, wine or spirit consumption in moderation?
C. Are you involved in supporting minority, cultural, and community events and services?
Warehousing
A. Do you maintain a clean, well-operated warehouse fully capable of meeting your major supplier's required inventory levels?
B. Is warehouse equipment clean and maintained in safe working order?
C. Do you maintain proper repack area and adequate supply of materials?
D. Do you have inventory control system for P.O.S.?
E. Do you provide adequate, clean office space and office equipment that is in good working condition?
Here is an outline of the DELIVERY SYSTEM questions you and your management team should be asking and evaluating your performance on:
1. Driver-Sales Personnel:
A. Are driver-sales personnel fully informed and trained in all aspects of their job responsibility?
B. Are driver-sales personnel neatly groomed and do they wear major supplier uniforms from authorized vendors?
2. Retail Inventory Management:
A. Is stock rotated properly and regularly at each retail account?
B. Do employees carry the major supplier's code cards and are they familiar with their use? Are the employees checking vintages and rotating in the freshest product at retail?
C. Do programs exist for tracking and following up on all package and draught distribution?
D. Do you maintain proper inventory levels avoiding out of stock conditions?
3. Route Sales:
A. Does a route delivery system exist that provides maximum productivity in call frequency, sales, and customer service?
B. Are route books or online software complete, accurate and used on a daily basis by delivery personnel? Do you use VIP, Apprise, BMobile, High Jump. Encompass 8, Savant, or EIC Route Management Software systems?
C. Do you maintain and post updates to online sales systems instantly, daily, or at minimum weekly for inventory replenishment for package and draught?
D. Does a planned call frequency exist that includes both multiple calls per week, (or even daily) for large volume accounts and regular calls on non-buyers?
4. Fleet Appearance/Maintenance:
A. Are vehicles supplier identified and kept clean, safe and in working order?
B. Are vehicles cleaned weekly and washed daily?
C. Does a preventative maintenance program exist?
D. Does a vehicle replacement plan exist, including sufficient back-up equipment to handle emergencies?
Administrative
1. Inventory Management:
A. Do you properly rotate warehouse stock which is monitored by code date that is posted in front of each pallet row?
2. Distribution Order Plan:
A. Do you submit orders in accordance with major supplier ordering and shipping policies?
B. Do you develop an annual sales forecast based on seasonal and promotional trends, and maintain appropriate inventory levels?
C. Is your sales forecast utilized as part of the Annual Business Plan?
D. Is one employee assigned to review inventory levels on a daily basis?
E. Are all employees involved in the physical count of inventory at year end?
3. Payment Terms and Recordkeeping:
A. Have you not had a NSF check or EFT returned during the last twelve months?
B. Are sales records accurate and current?
4. Account Classification:
A. Do you classify accounts based on major supplier criteria and provide sorting/grouping according to any combination of classification?
5. Financial Statements:
A. Do you provide annual financial statements to your major suppliers following the close of each year?
B. Do you provide unaudited interim financial statements to major suppliers each quarter?
6. Communications:
A. Do you keep all personnel and retail trade informed of promotional activities, sales programs, special events, etc. and on your website?
The Final Count
Using interactive and easy to update databases to keep your company's stat lines relevant and monitor your progress throughout the year is a great way to ensure your progress reports reflect the current state of your company. Make sure your team members are actively completing their performance reports and that your management team is accurately addressing any weaknesses in their everyday operations. The faster you can identify the strengths and weaknesses of your distribution business, the easier it will be to implement any necessary changes to give you and your team the best chance at successfully growing, year-after-year.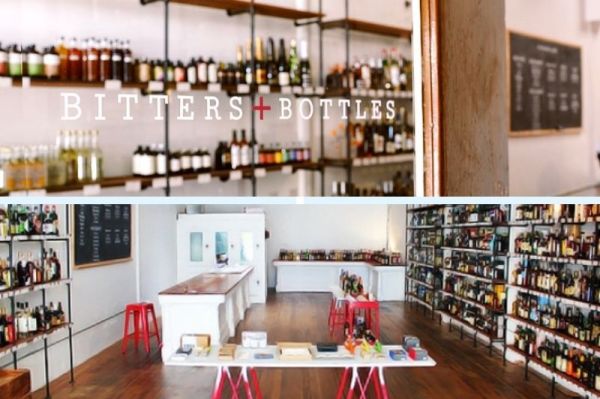 Sales and Marketing
Rachel Malm is well placed to know whether a new spirit brand is going to work or not, for that is what she does every day in her job as associate at Bitters in Bottles in San Francisco.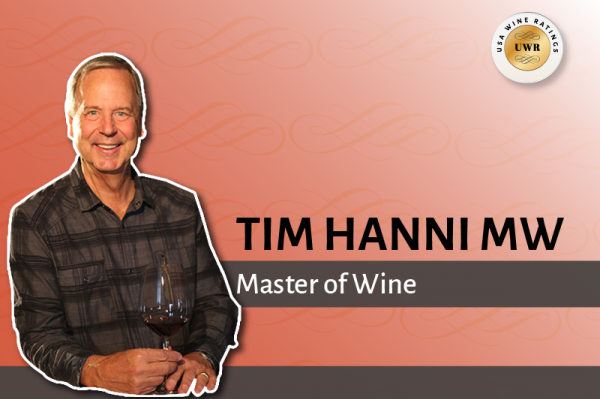 Sales and Marketing
Tim Hanni MW explains how USA Wine Ratings brings consumers closer to wines they are genuinely going to like.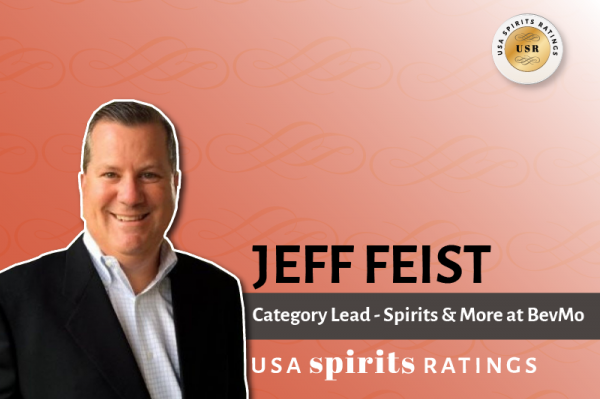 Sales and Marketing
"Giving a rating to just liquid, blind has its place in the market and is very important, but that is different to when I have to decide what to put on the shelf. The USA Spirits Ratings competition is closer to the way I make chain assortment decisions". - Jeff