How to Win Retailers and Influence Them
Dale Carnegie shared his tips on how to make friends in 1936 and some of his principles are just as relevant today as they were many decades ago. What works to win over retailers in today's market though? To find out, we speak with Stephen Fahy, Sales Director and Senior Buyer at the Wine Library.
15/05/2017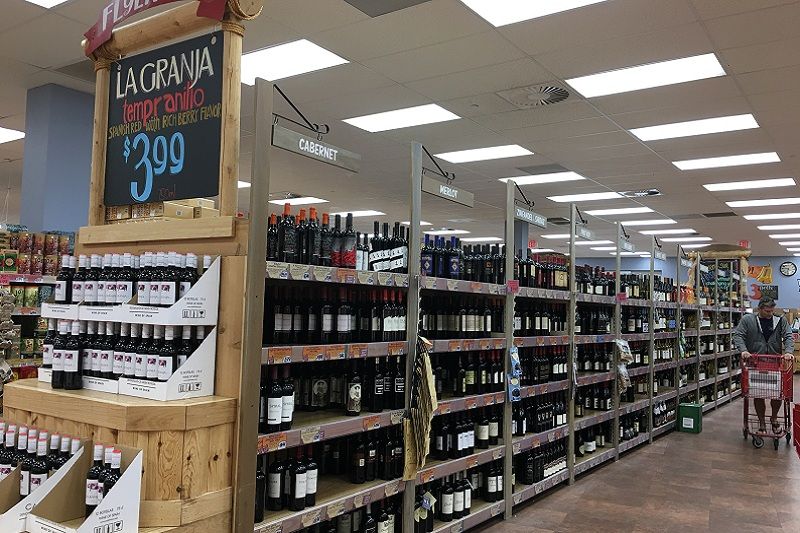 If you want to get your product on the much sought-after, limited availability shelf space of a liquor store retailer, first and foremost you have to befriend them. Only then do you have a chance to win their trust and influence them to buy your product over the many others clamoring for their attention.
Dale Carnegie shared his tips on how to make friends in 1936 and some of his principles are just as relevant today as they were many decades ago. What works to win over retailers in today's market though? To find out, we speak with Stephen Fahy, Sales Director and Senior Buyer at the Wine Library.
Fahy has a detailed and diverse background in wine and has been with Wine Library since 2012. Prior to this, Stephen managed the buying and sales initiatives for stores large and small in both New Jersey and Manhattan. In addition, he has sold to some of Manhattan's top restaurants and retailers while being a Wine and Spirits Consultant for Importer/Distributor, Winebow. He has experience with on and off premise sales, distribution, winemaking and critical written review & sales, both online and in print media.
To start off, Fahy points out that the approaches that work to market a new product depend on the category of product it is in.
Mainstream Products:
This would be defined by products where the brand name is well established and they are launching a line extension. For example, a Robert Mondavi Napa Cabernet Sauvignon, 2012 vintage. Each of these has brand equity, the Robert Mondavi range, wines from Napa, Cabernet Sauvignon from Napa and also the specific vintage. If Robert Mondavi now launches a Syrah from Napa, it would easily be able to straddle on the popularity of the brand.
Fahy mentions that for such products these are the factors that would most appeal to the retailer as a buyer.
1. Price + profit motive

As a business owner, any new product has to be able to demonstrate to the retailer clearly, the margins they will be able to make on it. The goal for such products is to achieve distribution, at the same time delivering enough profit for both the distributor and retailer. Retail incentive programs must be designed for reasonable quantities to achieve this. As an example, a 66 case ask would be a stretch for wine, even a well-established brand whereas a 28 case display could be a fair ask from a medium-sized retailer.
2. Global Advertising Program

Fahy suggests that a large-scale advertising program should be rolled out to time with the launch of such branded products. Where print advertising was the main means for this before, in today's age social media works better. Therefore, there should be a presence in both. Social media is cost-effective and also has far-reaching effects on today's consumer.
One such example is Gallo's Apothic Red, one of the most wildly popular Napa red blends in the market today. Gallo launched a campaign to psychoanalyze consumers' tweets based on an algorithm developed by psychotherapist Dr. Sandra Scott as part of its marketing efforts. This was a distinct and some may say peculiar marketing stance, but one that worked well for the audience of this wine.
3. Concrete POS material

Since these brands or products are well known to the consumer, it is this recognition that pulls them. The retailer does not need to be convinced and the consumer does not need to be hand sold this product.
The signage should, therefore, grab the customer's attention as soon as they spot these products in the store. This can be achieved by designing eye-catching floor displays, window displays, case cards, shelf tags and bottle-neckers. All of this material will help the customer to make an instantaneous decision when they enter the store.
4. Sales Representative

The sales representative has to have a pulse on the market at all times. They need to know when a spot opens up on a shelf for any particular product. This opportunity does not arise very often, so they must not let it slip through. For example, if a Syrah has gone out of stock leaving a space for a bottle or two, get another Syrah in there that requires no effort from the retailer to sell on to a consumer.
At a busy time of the year like the holiday season, this will be seen as excellent customer service to the retailer as they are hard-pressed for time to reorder and restock shelves and would not want to have empty spots and miss out on sales.
Artisanal Products:
The consumer that drinks artisanal wines is typically more savvy, well-educated and well-versed about wine. The factors that would help sell products to retailers who service such customers and also the customers who buy this category of wines vary. The aspects that will help to make or break such sales are:
1. Price + Profit

This becomes an important factor for the retailer as these sales will take some effort. They will not be products that will fly off the shelves so the supplier should be able to demonstrate good profit making ability to the retailer for these. What's in it for the buyer is the all-important question to answer, don't put it off but attempt to answer this upfront to get the retailer's interest.
2. Knowledge

The sales representative should be well-versed in the specifics of the wine, the winery and the area that it comes from. The retailer will usually be knowledgeable about this so if a sales representative is not truthful or attempts to make up facts to cover up the lack of their knowledge or research, they will lose the trust of the retailer instantly. The pitch should be product focused, sales focused and relevant to that retailer in their world. Trying to sell them a wine that will not apply to that retailer's customer base will not convert into a sale. At the same time, the retailer will feel like the sales representative does not understand their requirements and is not making an effort to do so. This will also not bide well with the retailer.
3. The Story

The brand owner or the sales representative should be able to explain the key selling points of the product to the retailer. These should be global speaking points that should sell.
The brand representative should be passionate about the product. If it's not important to you, why will it be to the retailer? Your passion about the product will be infectious and the one factor that will get the retailer excited about your brand to sell it forward.
4. Relationship

In the end, the world still revolves around the relationships between humans. The service provided to the retailer goes far in building this trust with the retailer along with the quality of the products offered and their potential to sell. This constant effort from the sales representative and consistent service level provided will mean that a retailer will be able to talk to them as an equal and heed their advice on potential buys.
Not all buyers are the store owners and one should understand that being in the position they are, they sometimes have an ego that needs to be catered to. For the buyer, not all roads lead to price and profit. It makes them feel good to sell a great product so go on, make them feel like a hero! Sell them a product solely on its merit because once in a while a product comes along that makes everyone believe in it.
Global Factors
Some factors are relevant to all products and all retailers, no matter the type of product one is selling and whether the store is an independent one or part of a national chain.
1. Price & Profit

This aspect remains overarchingly important. It is essential for the producer to know and feel this. They are in the business to make a profit and they should ensure that the retailer carrying their product be able to do the same. Without this, there is no deal. And if there is one, it will not be long-lasting as it is not beneficial to the retailer's interests.
2. Relationship and Trust

All elements of the interaction between a buyer and seller contribute towards developing or disintegrating a level of trust. Every time you deliver on time, notice product missing from shelves and refill it, restock POS for your products, make a small deliver to take the retailer over a busy weekend, you are winning the trust of the retailer.
The components that can take away from this is the sales representatives' effort to sell a retailer a product that they are not well-versed with or trying to re-educate a retailer about a category or varietal which they desperately want the retailer to buy. These aspects although intangible, can lead to eroding the trust that has delicately been built upon over time.
3. Learn to listen, before you learn to talk.

This may be the hard truth, but it is important to understand. The supplier must listen to what the buyer or retail store owner wants. If they are offering one product and the retailer wants quite another, it is no point in continuing to make an effort to sell them that product. Listening to numerous retail store owners will help a producer to strategize and be able to carve out a niche for their product line. They may be able to develop a product that retailers, who have the pulse of the end-consumer, know about, something that has a higher probability of selling in the market.
Lastly, Fahy says that a producer must try every retail store. They must not believe in preconceived notions about a store based on it's clientele, location, current stock offering or size. Speak to the retailer or buyer at each store, you never know where your luck will turn.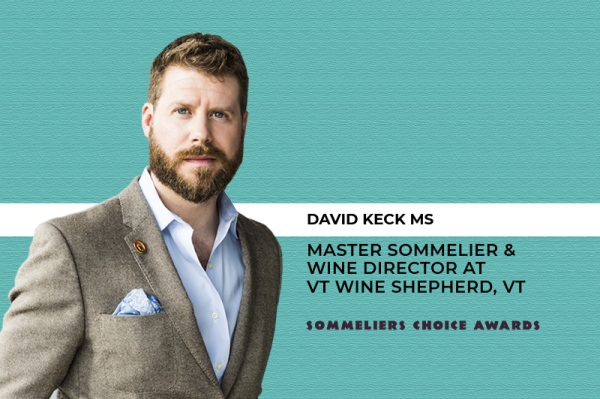 Data Insights
"Looking at results from an awards show is always interesting to see what is new, what is showing well, and what our colleagues are tasting." - David Keck MS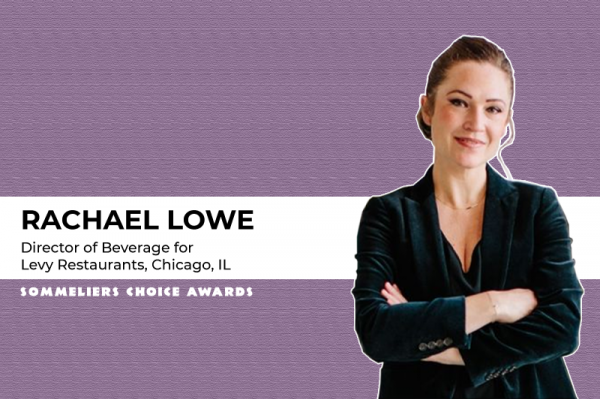 Data Insights
"Sommeliers Choice Awards is a great opportunity to be exposed to new wines, re-connect with peers and maybe get to know new ones." - Rachael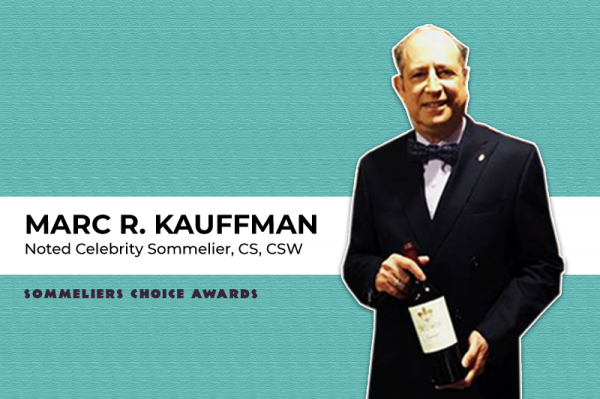 Distribution
"The sommelier of today has to be creative, flexible and entertaining." - Marc R. Kauffman